This competition has ended
All tickets are now being verified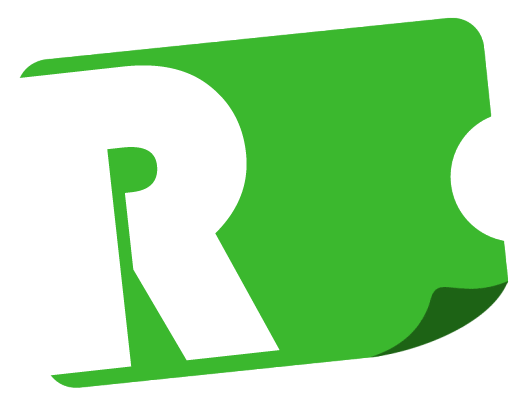 The draw will take place shortly...
The draw has been made!
scroll down for winners
Enter Raffle to Win
LOVE ALWAYS WINS WEDDING
| | | |
| --- | --- | --- |
| Hosted by | UK | 2 raffles • 20 winners |
Raffle Summary
Covid-19 has hit the wedding industry hard and yet, despite this, wedding suppliers have continued to reassure couples that love is not cancelled, love will always win. With Remembrance Day coming up it dawned on us that another poignant example of a time when love was not cancelled is the war.

In a bid to lift spirits and to give everyone a renewed sense of hope, an incredible team of creatives came together for a war-time wedding photo shoot. All of the items featured in this shoot are now being raffled off to raise money for the Poppy Appeal.

The Royal British Legion is there to help members of the Royal Navy, British Army, Royal Air Force, veterans and their families. The Poppy Appeal is the Royal British Legion's biggest fundraising campaign held every year in November, during the period of Remembrance. This year is clearly different to others, as volunteers are unable to distribute the poppies due to the pandemic. And so, we are showing our full support by giving away 20 incredible items worth over £3000 combined across two raffles.

This particular raffle is for the wedding dress, veil, bespoke vows and wedding cake ONLY. All of the other items featured in the shoot can be found in a separate raffle titled "LOVE ALWAYS WINS".

To see more photos from the photo shoot please feel free to have a look at the following link:

https://ellensear.pixieset.com/lovewillalwayswin-remembrancedayshoot/




Prize 1
Wedding Dress
A classic 1940's style wedding dress designed for today's modern bride! The dress, designed and made by Ryley and Flynn, incorporates the traditional padded shoulders iconic of the 40's with a nipped in waist and ruched bust. Made in ivory crepe fabric, it features a delicate, feminine lace panel around the waist and accenting shoulders. The panelled skirt flows into a small train at the back for a modern look.

Ryley and Flynn create luxury, bespoke, handcrafted wedding dresses. All of the dresses are made with love in Staffordshire and examples of their creations can be found at www.ryleyandflynn.co.uk

Delivery / Collection
UK delivery included
Prize 2
Poppy Embroidered Veil
The poppies on the veil embroidered in delicate lines with fine threads represent the fragility and preciousness of life and human bonds, as relevant now as they ever were. My great-grandfather Robert served in WW1 and we went to visit his grave where he fell in Cambre, Northern France, passing fields of vibrant red poppies as we travelled. Whenever I see a poppy I think of great-grandfather Robert and feel a poignant connection to that young brave man I never got to meet"

As a former fashion designer, I now design and make wedding veils from my studio in Colchester. I've always had a fascination with surface decoration and creating wedding veils allows me to explore my passion, with embroidery, beading, appliqué and dyeing. I can embellish a veil with subtle detailing to out-and-out statement, in fact anything and everything is possible! For more information please take a look at my website: www.sashandveil.co.uk

Delivery / Collection
UK delivery included
Prize 3
Wedding Cake
I'm Lesley from Lesley Walter Cake Design (www.lesleywaltercakedesign.co.uk) and I believe that wedding cakes tell stories. I adore hearing each couple's unique love story so that I can design a romantic, personal wedding cake which truly reflects you as a couple. Working with you, I will bring your story to life, creating a beautiful, elegant wedding cake with exquisite sugar craft to become a centrepiece for your incredible wedding. ⁠
⁠
Terms and conditions of the wedding cake prize
Prize is up to the value of £350 for a basic 2 tier wedding cake. No cash alternative, winner can pay the difference if design chosen is greater than £350.
Delivery terms: Lesley Walter Cake Design is based in Cheshire, delivery and set up at the venue will be charged at an additional cost.
Optional cake stand hire is additional to the competition and will also be an additional charge.
The prize must be used before November 2021 excluding the month of August and fit in with available baking dates/holidays
The winner has the option to attend a free consultation at our premises or at a covid safe venue to discuss their wedding cake requirements.
The winner must tag @lesleywaltercakedesign into any photographs shared on social media and any websites.
Upon the winner being determined they will be contacted by email to discuss wedding cake design and to arrange a consultation.
Please note the wedding cake is made in a kitchen that does contain nuts and therefore not suitable for any nut allergies and not suitable for vegans or gluten free.

Delivery / Collection
Delivery at additional cost
Prize 4
Pair of Bespoke Wedding Vows
A pair of bespoke wedding vows up to 12 lines in length each written by Sally R. Wilkes of Rhymes To Remember and sent to you digitally. Whether you are looking for something amusing, heart-warming or tear-jerking, Sally is able to draw on the type of emotions that you want your recipient or audience to feel. See your thoughts, feelings and memories transformed into a bespoke poem written in rhyming verse – a rhyme to remember! Examples of Sally's writing can be found here: www.rhymestoremember.co.uk
Delivery / Collection
Delivery not included
Charity Donation
100% of the host's revenue goes directly to:
The Royal British Legion
Raffall Guarantee
If the host fails to provide the prize, the winner will receive compensation amounting to 75% of all ticket sales.

All compensation payments are guaranteed and paid directly by Raffall Limited.

Won
Wedding Dress
on 13th November 2020
The winner did not provide a review
Won
Poppy Embroidered Veil
on 13th November 2020
The winner did not provide a review
Won
Wedding Cake
on 13th November 2020
The winner did not provide a review
Won
Pair of Bespoke Wedding Vows
on 13th November 2020
The winner did not provide a review