Enter Raffle to Win 'Sun, Stay With Me' Jacket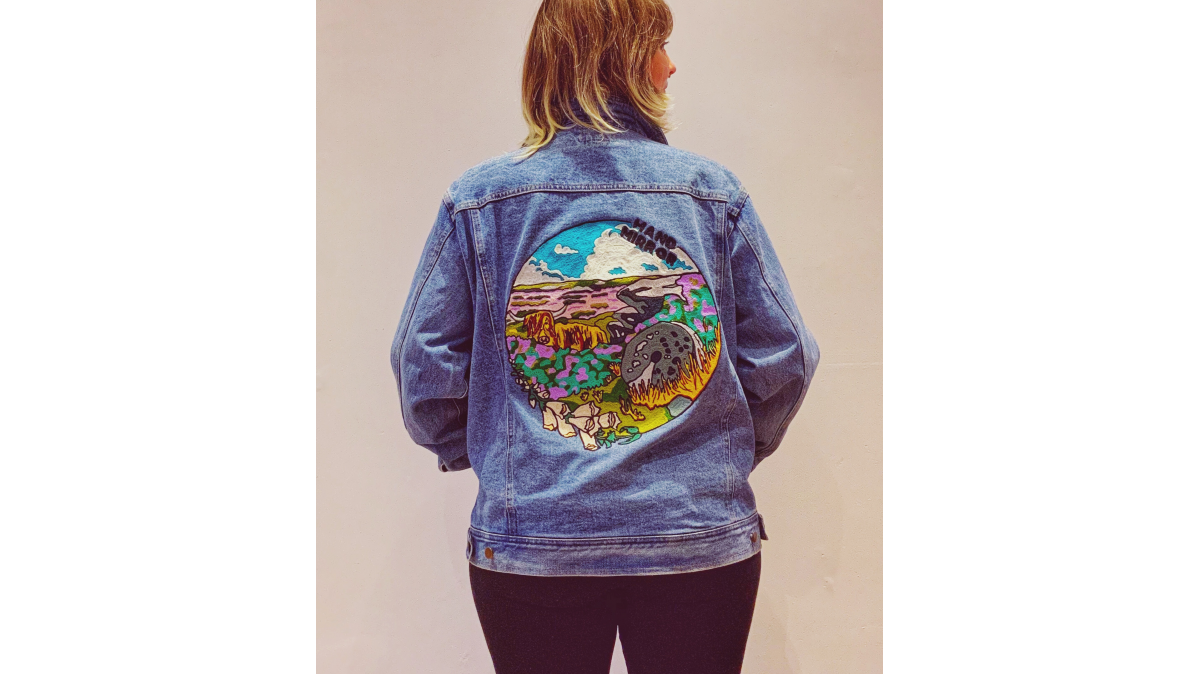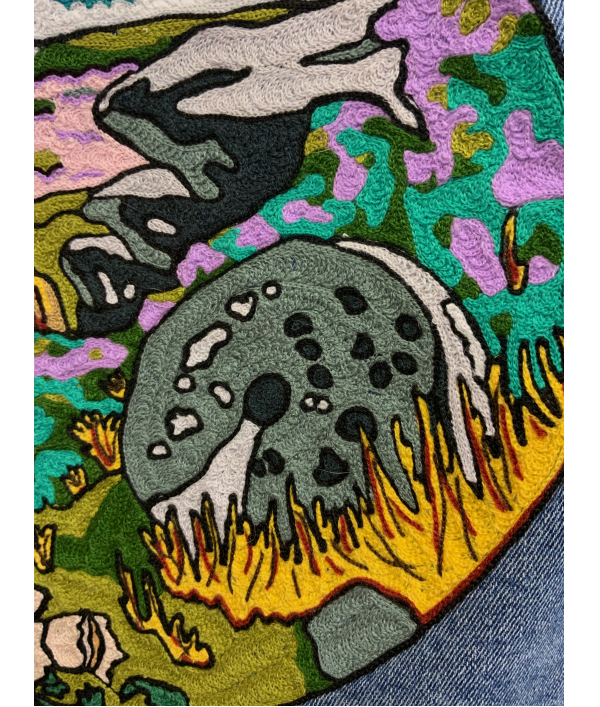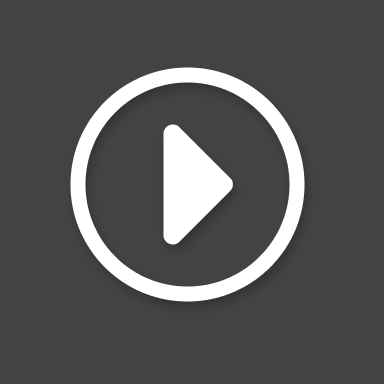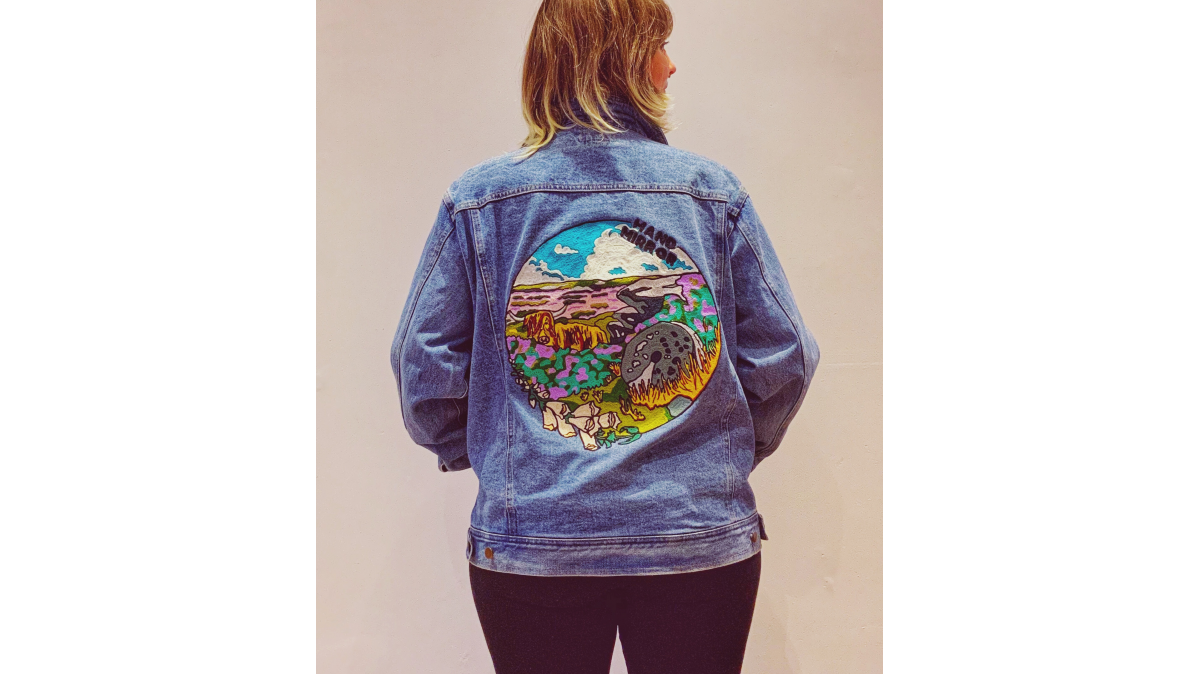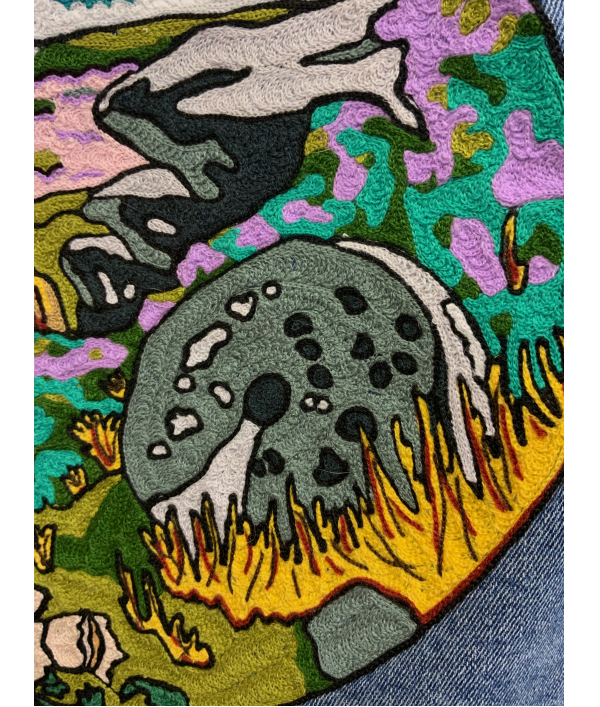 Raffle Summary
Enter to win this one-of-a-kind chainstitched vintage denim jacket designed and embroidered by KellyeSue Coffyn of LongTimeGone on an antique machine where each stitch is placed by hand via a crank. The design is inspired by Katie Harkin's love for the Peak District and in collaboration with Hand Mirror. Entry is £1 per ticket, and you may enter as many times as you like! Link in bio! This truly unique item is only available through this charity raffle. The winner of the first prize will have their name (or word of choice) embroidered above the front chest pocket. Size men's large/xl, can fit small and medium as oversized. Model usually wears a medium. All proceeds will go to Lesbian Asylum Support Sheffield (LASS), is a local volunteer run support organisation for refugees and asylum seekers who identify as women or as non-binary and are lesbian, bisexual and/or queer. They provide support to those who are seeking asylum in the UK and are in the early stages of the refugee process. They can provide practical and emotional support but also signpost to therapeutic services for those who are experiencing any mental health issue or have lived experience of abuse, violence or torture. Open internationally. Raffle closes at 2pm BST on Wednesday, 23rd of December.
1 Prize
Jacket is made on a vintage Singer chainstitch embroidery machine in Leeds by KellyeSue Coffyn of LongTimeGone. Each stitch is placed by hand on the jacket using a crank located under the machine in the style of vintage varsity jackets, Nudie suits and Mickey Mouse ears. The jacket is a men's size large/XL, and can be worn as oversized by smaller sizes. The model usually wears a men's small-medium. The winner will have their name or other word stitched on the front of the jacket to personalise the prize.

Delivery / Collection

International delivery included
Raffle Ends
Wednesday, 23rd December 2020 at 14:00 or when the last ticket is sold (whichever comes sooner)
Charity Donation
100% of the host's revenue goes directly to:
LASS Lesbian Asylum Support Sheffield
Raffall Guarantee
If the host fails to provide a prize, the winners will receive a share of the compensation amounting to 75% of all ticket sales.
All compensation payments are guaranteed and paid directly by Raffall.
Won
Custom Chainstitch embroidered vintage denim jacket
on
23 December 2020
Raffall™ - The SAFE way to enter raffles & prize competitions online!
Watch the video to see why everyone trusts competitions hosted on Raffall