Enter Raffle to Win Portrait Dave Gilmour, Pink Floyd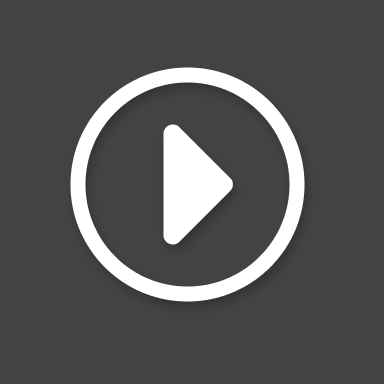 Raffle Summary
***WIN THIS UNIQUE PAINTING AND HELP PUT A GUITAR IN THE HANDS OF A BUDDING ROCKSTAR*** Glasgow-based Social Enterprise 12Guitars, (www.12guitars.org) is holding a very special prize draw for this fantastic original acrylic on canvas piece, by Glasgow artist and illustrator Robert Stevenson of Swift Illustrations. We commissioned Robert to produce this unique painting, which measures approx 900mm x 600mm and is based on an iconic photograph taken by Jill Furmanovsky, of David Gilmour playing 'The Black Strat' with Pink Floyd live at The Rainbow Theatre, London on 4 November 1973. This superb one-off, will not only appeal to fans of David Gilmour and Pink Floyd, but to guitar players and lovers of fine collectable guitar art everywhere. With 100% of the proceeds being ploughed straight back in to help us fund our ambitious programme of providing FREE guitars, guitar lessons and additional support to deserving people in the community; your involvement in this competition will help us deliver a real force for good. Guitar-playing promotes wellbeing and is a life skill that brings joy, satisfaction and a great sense of achievement to everyone wishing to learn. In addition, it helps to develop teamwork, dedication and communication. By entering today, your valuable contribution will ensure 12Guitars can continue its unwavering quest to provide access and support to those who simply want to give this amazing instrument a try, but may not have the means or wherewithal to start their journey. About the Artist Robert Stevenson is an artist and illustrator based near Glasgow, Scotland. Other work from Robert includes the 'Oor Billy' sculpture, a tribute to Glasgow comedy legend Billy Connolly, designed for Glasgow's primary shopping area Buchannan Street, as part of - 'Oor Wullie's BIG Bucket Trail', - a charity fundraising event which raised more than £1.29m for three children's hospital charities. https://www.facebook.com/swiftillustrations
1 Prize
***WIN THIS UNIQUE PAINTING AND HELP PUT A GUITAR IN THE HANDS OF A BUDDING ROCKSTAR*** Glasgow-based Social Enterprise 12Guitars, (www.12guitars.org) is holding a very special prize draw for this fantastic original acrylic on canvas piece, by Glasgow artist and illustrator Robert Stevenson of Swift Illustrations. We commissioned Robert to produce this unique painting, which measures approx 900mm x 600mm and is based on an iconic photograph taken by Jill Furmanovsky, of David Gilmour playing 'The Black Strat' with Pink Floyd live at The Rainbow Theatre, London on 4 November 1973. This superb one-off, will not only appeal to fans of David Gilmour and Pink Floyd, but to guitar players and lovers of fine collectable guitar art everywhere. With 100% of the proceeds being ploughed straight back in to help us fund our ambitious programme of providing FREE guitars, guitar lessons and additional support to deserving people in the community; your involvement in this competition will help us deliver a real force for good. Guitar-playing promotes wellbeing and is a life skill that brings joy, satisfaction and a great sense of achievement to everyone wishing to learn. In addition, it helps to develop teamwork, dedication and communication. By entering today, your valuable contribution will ensure 12Guitars can continue its unwavering quest to provide access and support to those who simply want to give this amazing instrument a try, but may not have the means or wherewithal to start their journey. About the Artist Robert Stevenson is an artist and illustrator based near Glasgow, Scotland. Other work from Robert includes the 'Oor Billy' sculpture, a tribute to Glasgow comedy legend Billy Connolly, designed for Glasgow's primary shopping area Buchannan Street, as part of - 'Oor Wullie's BIG Bucket Trail', - a charity fundraising event which raised more than £1.29m for three children's hospital charities. https://www.facebook.com/swiftillustrations

Delivery / Collection

International delivery included
Raffle Ends
Sunday, 28th March 2021 at 19:30 or when the last ticket is sold (whichever comes sooner)
Charity Donation
100% of the host's revenue goes directly to:
Raffall Guarantee
If the host fails to provide a prize, the winners will receive a share of the compensation amounting to 75% of all ticket sales.
All compensation payments are guaranteed and paid directly by Raffall.
Won
Portrait Dave Gilmour, Pink Floyd
on
28 March 2021
Raffall™ - The SAFE way to enter raffles & prize competitions online!
Watch the video to see why everyone trusts competitions hosted on Raffall