Enter Raffle to Win a DNA 250 California sports car.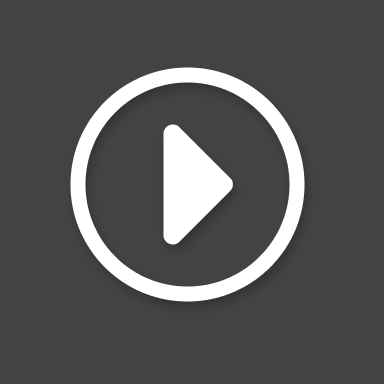 Your chance to win the most beautiful classic sports car to enjoy this summer! Tickets only £5 each. Maximum number of tickets 20,000. Supporting Martin House Children's Hospice.
Here's your chance to win this superb and very rare DNA 250 California sports car! Imagine yourself in the driving seat, the open road winding away in the rear view mirror like a swirling black ribbon, the scent of hand-sewn leather, the grip of a hardwood-rimmed steering wheel, and the throaty roar of the exhaust providing the sound track to your drive! This is all about old Italian sports cars. Except this is not an old Italian sports car, but a thoroughly modern homage to one of the most beautiful Italian sports cars every produced. Best of all, it has German engineering and superb modern handling! The 1960s were an interesting decade for cars. Only 15 years after the Second World War, car manufacturers were still trying to make a statement in the automotive world. Prior to that sports cars didn't have much going for them: they were not particularly fast, the designs were too boxy, and the performance and reliability was extremely questionable. But in a good way, this was the golden era for the sports car. Of course, there were many great cars produced in this decade. While some have literally disappeared from memory, some are still talked about today. Some of the most influential companies were Italian, who were the dominant forces of that era. In fact, some of the supercars they produced went on to be featured in popular movies. In the movie Ferris Bueller's Day Off, a replica of the Ferrari 250 GT California spyder was used, simply because the genuine car was just too expensive to risk damaging, and the movie car was destroyed as part of the story. In 2008 former Top Gear presenter Chris Evans bought the 250 California that had previously been owned by James Coburn for a cool £5.6 million. You would simply not dare to drive a genuine 250 California on today's roads, but this stunning DNA interpretation can be driven and enjoyed fully. Completed in 2018, this car is an amazing homage to the Italian classic. Finished to the highest standards, with incredible attention to detail, only a handful of these valuable DNA cars have been built. The bodywork is finished in Rosso Barchetta, which is a deeper, more classy red than the typical Rosso Corsa seen on the majority of modern sports cars. The colour was available in the 1950s and 1960s and suits the style of the car perfectly. Photographs do not do it justice - it has to be seen to appreciate how beautiful this car is. It's not just on the outside that this car is pretty. Open the door, and slide into the stunning stone leather interior, with fully functioning instruments and switches. Power is provided by BMW 2200cc 6-cylinder engine with a 5 speed manual gear box, and has performance in line with the original California (0-60 in 7.5 seconds). It has a custom stainless steel exhaust system that provides increased power and is tuned to create an awesome exhaust sound, which burbles and pops as you would expect. BMW suspension and running gear gives it superb handling. It also benefits from modern day features such as ABS, traction control, electric hood, electric windows operated by the period window winders, central locking, electric boot lock, alarm and immobiliser, heated and electrically adjustable seats, hidden radio with USB/iPod connectivity, USB and 12v power charging sockets. The 250 California Spyder featured in Ferris Bueller's Day Off is often described as one of the most beautiful cars ever built, and this DNA 250 California is equally stunningly beautiful. This is a completely useable, fun car. It can be used and appreciated for being a car to drive, not a museum piece. It draws admiration and smiles everywhere it is seen. It won first prize at the Castle Howard Classic Car Show in June 2018, and first prize also at the Yorkshire Post Motor Show at Harewood House 2019. The car has an MOT, a period 1963 registration number, and is simply amazing to own and drive. It has an agreed value of £80,000 with insurers Footman James. You could be the lucky winner of this fantastic car for just over the price of a pint of beer! Imagine what this summer could be like if you won! Guaranteed to give at least 100 smiles per hour! 20% of the ticket sales will be donated to Martin House Hospice, so as well as your chance to win this stunning car, you will be helping a well deserved charity. The winner will need to collect the car from North Yorkshire. Good Luck, and thanks for entering this competition!

Collection

From: Tadcaster UK
Sunday, 6th June 2021 at 22:32 or when the last ticket is sold (whichever comes sooner)
20% of the host's revenue goes directly to:
Martin House Children's Hospice
Registered Charity No. 517919
If the host fails to provide a prize, the winners will receive a share of the compensation amounting to 75% of all ticket sales.
All compensation payments are guaranteed and paid directly by Raffall.
Won
DNA 250 California Sports Car
on
06 June 2021
See why people trust competitions hosted on Raffall