Enter Raffle to Win The Fivealley Inn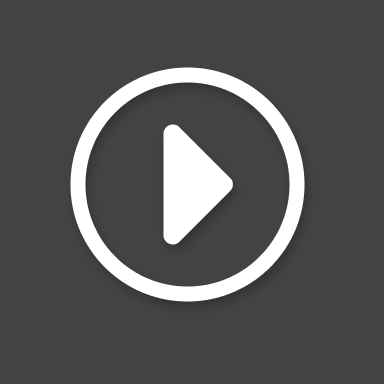 Raffle Summary
Win the Five alley Inn The Mooney family would like to give you all the equal chance to win our fabulous property along with 10k cash tax free. This prize would set the lucky winner up with a life changing opportunity. Property prices have risen making this property and its location a golden ticket to the lucky winner. The winner will be handed the keys and license with all legal fees paid and if that's not enough 10k in your bank account to get you started. As part of this amazing prize we are donating 5% of the proceeds to Offaly Hospice as they continue to fundraise to build a hospice building for the midlands. In the heart of the majestic midlands less than 10 mins from the Shannon and Slieve Bloom Mountains you will find the Fivealley Inn – Bar/Restaurant & Guest accommodation. This fantastic property sits on the site of an old country shop and was rebuilt to the highest standards in 2003. The location of the Fivealley is a bonus in itself as it sits on the main N52 between Birr & Tullamore Co. Offaly. While at the Fivealley you can have the chance to enjoy the historic town of Birr, the Shannon and marina in Banagher and the wonderful Boora parklands are all less than 10 mins away. The Fivealley was built with care and planning to provide the parish and passers-by with a convenient venue for good food, drinks and entertainment alongside bespoke guest accommodations. The property sits on an impressive 1.3 acres and boasts a huge car park with two entrances and a large green area too with potential for further development. The Five alley has served high quality food throughout its time opened and has been a prime stop over spot for motorists and locals alike. The impressive and comfortable bar area can seat diners however a separate restaurant is situated at the south side of the building which in the past has served as a modest function room and a la carte dining area. Our restaurant area also has separate entrances on the opposite side of the property allowing you to easily operate a private function. The wonderful hardwood floors and oak furniture create a warm and country home environment. The fully licenced bar area is warm and inviting with an old world feel. You can sit at the bar and enjoy a pint or sit down at one of our booths and enjoy a meal with friends and family. Passing through into our purpose built furnished gaming area one will find a pool table and juke box. Clever construction allows this area to serve as a smoking area however you will still feel like you are inside. The fivealley has built a reputation for not just good food and drinks but for great live music and events. The bathrooms include a wheel chair accessible unit and are finished with soft coloured tiles and a homely finish. These bathrooms are easy accessible from both the bar area and restaurant area. The fivealley is a well-established venue for Irish country music and just inside the main door is a purpose built cloak-room/ticket box for the option of ticket events or social evenings, the bar has become a popular regular venue for well know names in entertainment. Outside we have plenty of outdoor seating and a canopy for light protection too. Our large kitchen is a full professional catering kitchen with walk-in fridges, larder and everything required to operate. This kitchen is well planned and there is access through three different doors including the main bar area, behind the bar and lastly to our restaurant area. In our bar we have an in house sound system and a modern large 75 inch flat screen for your customers to enjoy sports. Our guest accommodation is finished to a high standard and the property has 7 en-suite rooms. Our single ground floor room is wheel-chair accessible while the remaining six rooms upstairs include a family room which can sleep up to 8 people. All our rooms are complete with soft furnishings and carpet. Our end-suites are well finished with showers and a number of our rooms include baths. Our tastefully decorated rooms also include Wi-Fi and flat screen TV sets paired with Tea/Coffee making facilities. Adjacent to our upstairs guest rooms the property has a unique rooftop private seating area for guests. You will be comfortable, warm and feel at home in any of our guest rooms. Access to our upstairs rooms is through a security door with code locking system. Bar – Restaurant · Fully operational bar · Walk in keg cold room · Various bottle coolers · Various store rooms · Staff break area · Reception foyer area · Python draught cooling system · Bespoke chrome draught station · Mirrored optic wall · In house speakers · Flat screen TV · Juke box · Pool table · Electric ventilation/extraction system · 16 camera CCTV System · Fibre optic broadband · Oil fired central heating · Full operating catering kitchen · Downstairs office Accommodation – Guest Rooms · Tastefully finished rooms · Hotel standard beds · Lockers & bedside lamps · Flat screen TVs · TV channels throughout · Wi-Fi · Carpet finish throughout · Tiled En-Suites · Tea/Coffee making facilities · Rooftop seating area · Secure code lock entry · Service closets · Communal kitchen/dining service area IN – General · Huge parking area · Private back yard with separate delivery gates · Easy access for oil/gas and stock delivery · Green lawn area · Signage and changeable signs · Landscaped areas with flowers and shrubs · Complete site 1.34 acres The Mooney family are proud and delighted to offer you the opportunity to win this property along with 10k start up cash. This property can be re-opened as a bar/restaurant, a coffee shop/bistro or even a bespoke family home. There is no better centre location in the country than the fiveally. The general area is rich in employment and industry and boast several tourist hubs including Birr castle, the Kinnitty mountain bike trails, and Lough Derg is only 30 mins away. The new owners of this property will be handed the keys to a turn-key ready property. All fixtures and furniture are included in this prize, everything you see in our videos goes to the winner. The property is currently owned by the Mooney family who minded the building with care and operated their business with pride. For detailed videos please check our Facebook and YouTube Channel www.facebook.com/winthefivealleyinn www.youtube.com/winthefivealleyinn www.instagram.com/winthefivealleyinn
1 Prize
Win the Five alley Inn The Mooney family would like to give you all the equal chance to win our fabulous property along with 10k cash tax free. This prize would set the lucky winner up with a life changing opportunity. Property prices have risen making this property and its location a golden ticket to the lucky winner. The winner will be handed the keys and license with all legal fees paid and if that's not enough 10k in your bank account to get you started. As part of this amazing prize we are donating 5% of the proceeds to Offaly Hospice as they continue to fundraise to build a hospice building for the midlands. In the heart of the majestic midlands less than 10 mins from the Shannon and Slieve Bloom Mountains you will find the Fivealley Inn – Bar/Restaurant & Guest accommodation. This fantastic property sits on the site of an old country shop and was rebuilt to the highest standards in 2003. The location of the Fivealley is a bonus in itself as it sits on the main N52 between Birr & Tullamore Co. Offaly. While at the Fivealley you can have the chance to enjoy the historic town of Birr, the Shannon and marina in Banagher and the wonderful Boora parklands are all less than 10 mins away. The Fivealley was built with care and planning to provide the parish and passers-by with a convenient venue for good food, drinks and entertainment alongside bespoke guest accommodations. The property sits on an impressive 1.3 acres and boasts a huge car park with two entrances and a large green area too with potential for further development. The Five alley has served high quality food throughout its time opened and has been a prime stop over spot for motorists and locals alike. The impressive and comfortable bar area can seat diners however a separate restaurant is situated at the south side of the building which in the past has served as a modest function room and a la carte dining area. Our restaurant area also has separate entrances on the opposite side of the property allowing you to easily operate a private function. The wonderful hardwood floors and oak furniture create a warm and country home environment. The fully licenced bar area is warm and inviting with an old world feel. You can sit at the bar and enjoy a pint or sit down at one of our booths and enjoy a meal with friends and family. Passing through into our purpose built furnished gaming area one will find a pool table and juke box. Clever construction allows this area to serve as a smoking area however you will still feel like you are inside. The fivealley has built a reputation for not just good food and drinks but for great live music and events. The bathrooms include a wheel chair accessible unit and are finished with soft coloured tiles and a homely finish. These bathrooms are easy accessible from both the bar area and restaurant area. The fivealley is a well-established venue for Irish country music and just inside the main door is a purpose built cloak-room/ticket box for the option of ticket events or social evenings, the bar has become a popular regular venue for well know names in entertainment. Outside we have plenty of outdoor seating and a canopy for light protection too. Our large kitchen is a full professional catering kitchen with walk-in fridges, larder and everything required to operate. This kitchen is well planned and there is access through three different doors including the main bar area, behind the bar and lastly to our restaurant area. In our bar we have an in house sound system and a modern large 75 inch flat screen for your customers to enjoy sports. Our guest accommodation is finished to a high standard and the property has 7 en-suite rooms. Our single ground floor room is wheel-chair accessible while the remaining six rooms upstairs include a family room which can sleep up to 8 people. All our rooms are complete with soft furnishings and carpet. Our end-suites are well finished with showers and a number of our rooms include baths. Our tastefully decorated rooms also include Wi-Fi and flat screen TV sets paired with Tea/Coffee making facilities. Adjacent to our upstairs guest rooms the property has a unique rooftop private seating area for guests. You will be comfortable, warm and feel at home in any of our guest rooms. Access to our upstairs rooms is through a security door with code locking system. Bar – Restaurant · Fully operational bar · Walk in keg cold room · Various bottle coolers · Various store rooms · Staff break area · Reception foyer area · Python draught cooling system · Bespoke chrome draught station · Mirrored optic wall · In house speakers · Flat screen TV · Juke box · Pool table · Electric ventilation/extraction system · 16 camera CCTV System · Fibre optic broadband · Oil fired central heating · Full operating catering kitchen · Downstairs office Accommodation – Guest Rooms · Tastefully finished rooms · Hotel standard beds · Lockers & bedside lamps · Flat screen TVs · TV channels throughout · Wi-Fi · Carpet finish throughout · Tiled En-Suites · Tea/Coffee making facilities · Rooftop seating area · Secure code lock entry · Service closets · Communal kitchen/dining service area IN – General · Huge parking area · Private back yard with separate delivery gates · Easy access for oil/gas and stock delivery · Green lawn area · Signage and changeable signs · Landscaped areas with flowers and shrubs · Complete site 1.34 acres The Mooney family are proud and delighted to offer you the opportunity to win this property along with 10k start up cash. This property can be re-opened as a bar/restaurant, a coffee shop/bistro or even a bespoke family home. There is no better centre location in the country than the fiveally. The general area is rich in employment and industry and boast several tourist hubs including Birr castle, the Kinnitty mountain bike trails, and Lough Derg is only 30 mins away. The new owners of this property will be handed the keys to a turn-key ready property. All fixtures and furniture are included in this prize, everything you see in our videos goes to the winner. The property is currently owned by the Mooney family who minded the building with care and operated their business with pride. For detailed videos please check our Facebook and YouTube Channel www.facebook.com/winthefivealleyinn www.youtube.com/winthefivealleyinn www.instagram.com/winthefivealleyinn

Delivery / Collection

Collection only
Raffle Ends
Thursday, 30th September 2021 at 19:16 or when the last ticket is sold (whichever comes sooner)
Charity Donation
5% of the host's revenue goes directly to:
Offaly Hospice
Registered Charity No. CHY10094
Raffall Guarantee
If the host fails to provide a prize, the winners will receive a share of the compensation amounting to 75% of all ticket sales.
All compensation payments are guaranteed and paid directly by Raffall.
Won
Win The Fivealley Inn + 10k Cash
on
30 September 2021
Raffall™ - The SAFE way to enter raffles & prize competitions online!
Watch the video to see why everyone trusts competitions hosted on Raffall