Enter Raffle to Win Flat in Mexico + Flights + £4000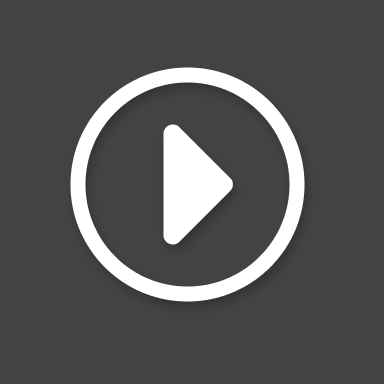 Raffle Summary
ONLY 9000 Tickets ------------------------- Your fully furnished apartment in one of Mexico best beach town on the Pacific coast. We will add 4 return flights from anywhere in the world (up to £1000 per person), airport transfer and £4000 spending money The Property: *149m² *3 Bedrooms *2.5 Bathrooms *Open-plan kitchen *Living room *Roof Garden with WC *On the second floor *1 Parking space ------------- Fully Furnished: *Kitchen: grill oven, stoves, microwave, crockery, glassware, cutlery, fridge freezer, washing machine, 2 stools *Living Room: sofa, coffee table, 42 inches TV, chromecast, tripod reading light, TV stand & media center, 6 chairs, glass dining table *Bedrooms: 1 King size bed, 1 Queen size bed, 2 individual beds, cupboard, bedside tables, 2 four drawers chests, 1 desk *Bathrooms: sink cabinets, glass panels *4 Mirage Inverter Air Conditioning systems *4 Ceiling fans with light *Roof Garden: 1 sofa, 2 chairs, 1 coffee table, solar heat collector ------------- The Location: *5 Minutes from Olas Altas Beach in Manzanillo *4 Minutes from the traditional Santiago market *Plenty of local shops for groceries *18 Minutes from Manzanillo main harbour *30 Minutes from Manzanillo Airport *50 Minutes from Barra de Navidad *1h30 from Colima *3h30 from Guadalajara *4h from Puerto Vallarta ------------- Included *Public deed fees *Trust fees for the first year (about 800 USD) *4 Return flights (up to 1000 GBP per person) from anywhere in the world *Airport transfer to Manzanillo *£4000 GBP spending money *5% goes to Cancer Fund For Children (Charity No. 20142681) ------------- Plans if you win: *Spend your winters in the sun *Rent it out (on site administrator/cleaner can help with your short or long let. Average night price: 65 GBP (low season) or up to 145 GBP (high season). Get paid to your Paypal account or Airbnb *Sell it
1 Prize
ONLY 9000 Tickets - 5% for Cancer Fund For Children (Charity No. 20142681) ------------------------- Your fully furnished apartment in one of Mexico best beach town on the Pacific coast. We will add 4 return flights from anywhere in the world (up to £1000 per person), airport transfer and £4000 spending money The Property: *149m² *3 Bedrooms *2.5 Bathrooms *Open-plan kitchen *Living room *Roof Garden with WC *On the second floor *1 Parking space ------------- Fully Furnished: *Kitchen: grill oven, stoves, microwave, crockery, glassware, cutlery, fridge freezer, washing machine, 2 stools *Living Room: sofa, coffee table, 42 inches TV, chromecast, tripod reading light, TV stand & media center, 6 chairs, glass dining table *Bedrooms: 1 King size bed, 1 Queen size bed, 2 individual beds, cupboard, bedside tables, 2 four drawers chests, 1 desk *Bathrooms: sink cabinets, glass panels *4 Mirage Inverter Air Conditioning systems *4 Ceiling fans with light *Roof Garden: 1 sofa, 2 chairs, 1 coffee table, solar heat collector ------------- The Location: *5 Minutes from Olas Altas Beach in Manzanillo *4 Minutes from the traditional Santiago market *Plenty of local shops for groceries *18 Minutes from Manzanillo main harbour *30 Minutes from Manzanillo Airport *50 Minutes from Barra de Navidad *1h30 from Colima *3h30 from Guadalajara *4h from Puerto Vallarta ------------- Included *Public deed fees *Trust fees for the first year (about 800 USD) *4 Return flights (up to 1000 GBP per person) from anywhere in the world *Airport transfer to Manzanillo *£4000 GBP spending money *5% goes to Cancer Fund For Children (Charity No. 20142681) ------------- Plans if you win: *Spend your winters in the sun *Rent it out (on site administrator/cleaner can help with your short or long let. Average night price: 65 GBP (low season) or up to 145 GBP (high season). Get paid to your Paypal account or Airbnb *Sell it ------------------------ Feel free to ask any questions on Facebook, Instagram or via the website. During the competition, we will probably organize a zoom viewing so you can see your future property, our gorgeous blue sky and the sun of Mexico

Delivery / Collection

Collection only
Raffle Ends
Thursday, 1st July 2021 at 02:00 or when the last ticket is sold (whichever comes sooner)
Charity Donation
5% of the host's revenue goes directly to:
Cancer Fund For Children
Registered Charity No. 20142681
Raffall Guarantee
If the host fails to provide a prize, the winners will receive a share of the compensation amounting to 75% of all ticket sales.
All compensation payments are guaranteed and paid directly by Raffall.
Won
Flat in Mexico Pacific Coast + 4 Return Flights + £4000 cash - Only 9000 Tickets + 5% to Charity
on
30 June 2021
Raffall™ - The SAFE way to enter raffles & prize competitions online!
Watch the video to see why everyone trusts competitions hosted on Raffall