This competition has ended
All tickets are now being verified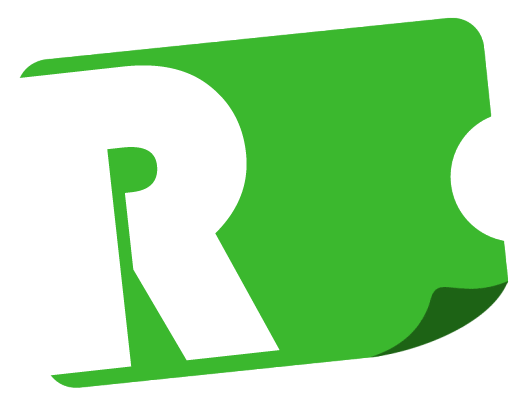 The draw will take place shortly...
The draw has been made!
scroll down for winners
Enter Raffle to Win
Flying Scotsman Tickets & Gifts
| | | |
| --- | --- | --- |
| Hosted by | UK | 6 raffles • 5 winners |
Raffle Summary
Once again, we are hosting the most iconic steam locomotive, with the return of The Flying Scotsman. This legendary locomotive will be the star attraction to celebrate steam's golden age.

The Flying Scotsman famously became the first locomotive to travel at 100 miles per hour, and will be in operation between 29 August and 5 September at the East Lancashire Railway. Why not treat yourself and three companions to a ride behind this legendary engine.

This prize consists of FOUR reserved places on the popular Summer Bank Holiday Monday 30th August 2021 departing at 12:08. And a bundle of Flying Scotsman souvenirs/gifts.

The total value of the prize is £316. If the prize winner is unable to attend for any reason or simply would prefer to receive the value of the prize instead then this can be accommodated. If the Railway is unable to deliver the product for any reason for example Covid-19 restrictions then the full value of the prize will be paid to the winner.
Prize 1
Become Part of the Legend with this trip for FOUR behind Flying Scotsman and a fabulous range of souvenirs to remember your day.
Q. What makes this prize so special?

A. Tickets are hard to come by! The loco will be running for 5 days only - this popular day and time is already sold out! The Souvenir bundle is a one off with contents to the value of £200.

What's Included?

A beautiful 1 and ½ hour ride through the Irwell Valley for you and three companions.

All of the Ride Behind Flying Scotsman tickets are valid for one timed return trip on Flying Scotsman. AND they are also valid for UNLIMITED travel on all other service trains that day, who knows what other special loco's might be running!

A one off Souvenir bundle containing:
1. Flying Scotsman T-Shirt Blue – Medium
2. Flying Scotsman T-Shirt Green - Medium
3. Flying Scotsman /ELR Tote Bag
4. Book: "Flying Scotsman – The Locomotive" published by FNRM
5. Book: "The Flying Scotsman, The World's Most Famous Train" originally published in 1925 by LNER
6. Enamel Drivers Mug
7. Hand printed metal Bury Totem Fridge Magnet
8. ELR Branded Pen
9. Flying Scotsman photo fridge magnet
10. Book: "A momentous year in pictures of Flying Scotsman on the ELR"
11. DVD by Atlantic Video View – "The Flying Scotsman on the ELR"
12. Flying Scotsman metal badge in presentation box
13. Flying Scotsman side view metal pin badge
14. Flying Scotsman front view metal pin badge
15. Flying Scotsman picture keyring
16. ELR Edmondson ticket fridge magnet
17. Station Master key ring
18. ELR Bookmark
19. ELR Cap
20. Engine Driver key ring
21. Flying Scotsman tartan design mug
22. Flying Scotsman table placemats x 6
23. Flying Scotsman coasters x 6
24. Flying Scotsman tartan notepad
25. Flying Scotsman /John Courage beer coasters x 4
26. Flying Scotsman Birthday Card

Please note: Due to the uncertainty of restrictions, changes may be necessary to this event. Customers will be contacted by e-mail with details of any changes.
Delivery / Collection
Collection only
Collection available from :- Ride tickets via email and souvenir bundle collected on the day.
Charity Donation
100% of the host's revenue goes directly to:

East Lancashire Railway
Raffall Guarantee
If the host fails to provide the prize, the winner will receive compensation amounting to 75% of all ticket sales.

All compensation payments are guaranteed and paid directly by Raffall Limited.

Won
Become Part of the Legend with this trip for FOUR behind Flying Scotsman and a fabulous range of souvenirs to remember your day.
on 23rd August 2021
Absolutely fabulous day. Most amazing day I have had for a while .When I was a boy , my mum and dad bought me the Flying Scotsman for my birthday .It was prized at £100 ,just for the engine .My parents said you can either have the Flying Scotsman or two other trains, carriages and a full track. The decision took me ONE second , Of course THE FLYING SCOTSMAN. I still have my train and it is my prized possession. Thank you ,during this awful time of the pandemic what a wonderful prize to win . My wife ,Helen, my good friends John ( train mad) and Trish joined me on this fantastic winning prize.