This competition has ended
All tickets are now being verified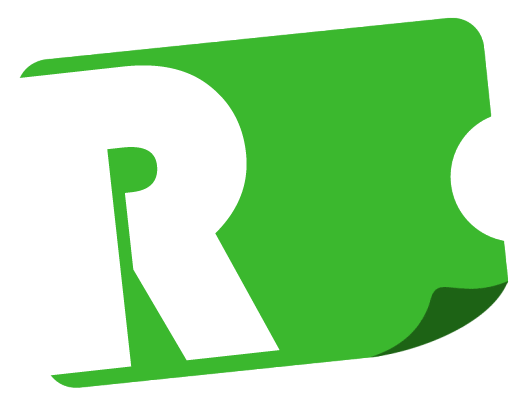 The draw will take place shortly...
The draw has been made!
scroll down for winners
Enter Raffle to Win
The Olotepesi Project!
| | | |
| --- | --- | --- |
| Hosted by | UK | 1 raffle • 9 winners |
Raffle Summary
For just £3 per ticket, you will have the opportunity to win some amazing prizes donated by some wonderful local brands. 100% of the proceeds will be put towards The Olotepesi Project to fund 1 full academic year inclusive of uniforms and study materials for the children.

The Olotepesi Project was launched with the aim of supporting just 20 children from the rural regions of Kisii and Kajiado in Kenya whose lives have been directly impacted by Covid-19 return to education. We here at The Vemoye Foundation strongly believe in the gift of education as a means to expand our minds and improve ourselves and our communities. With your help we can provide this opportunity, all expenses paid for these young children who are excited at the prospects of returning to school and seeing their teachers and friends again this September.

Keep an eye out as more amazing prizes to be added! For just £3/ticket, they could all be yours!!!
Prize 1
JORDAN 1 MID BRED (RED AND BLACK)
The Jordan 1 Mid Bred is the latest version of the highly sought after Air Jordan 1 silhouette. This sneaker was originally launched in 1985 as Michael Jordan's first-ever signature silhouette and has remained popular ever since.

Delivery / Collection
UK delivery included
Prize 2
MAHNLY MEN SKINCARE SET
Don't miss out on a chance to win this amazing set of natural skincare products specially created for men with sensitive skin. Mahnly's men's range is designed to specifically target dry, irritated and uncomfortable skin.
Each product is formulated to keep your skin healthy so that it looks and feels its best! Each product is crafted in small organic batches to keep the active ingredients as fresh as possible! It's also suitable for vegans.
Delivery / Collection
UK delivery included
Prize 3
CLUB C REVENGE LEGACY REEBOKS
These Club C Revenge Legacy Shoes are classic court-inspired shoes with contrasting but effective colour combinations suited to any outfit. They have the crisp serve-and-volley style of the 1986 Revenge. Classic Reebok details like the iconic side stripes keep this pair rooted in Reebok's heritage. The leather upper is soft and supportive.

The colours are Cloud White / Core Black / Court Blue.
Delivery / Collection
UK delivery included
Prize 4
MY MILLENIAL PLANNER
A planner that:
☀️ Looks good
☀️ Provides advice on mental health
☀️ And helps you clarify your goals
What more could you want in a planner?
This is the planner that helps you SMASH your goals & look after your #mentalhealth
Delivery / Collection
UK delivery included
Prize 5
LASHES, APPLICATOR AND SPOOLIE
Don't miss out on these pairs of soft, voluminous reusable and easily applicable mink lashes from PrettyPixelBeauty.
This set includes an applicator which gives precision when applying and a spoolie to help you gain maximum volume.


Delivery / Collection
UK delivery included
Prize 6
GARNIER MOITURE BOMB LAVENDER AND NIGHT-TIME FACE MASKS
These masks are for those self-care days, when you've had a long week and you just want to pt your feet up. You deserve it!

Two trusted quality pamper masks from a trusted brand. It's extremely easy to apply. These masks gently treat your skin to provide long-lasting hydration to revitalise dehydrated and tired skin. Not a drop of stress!
Delivery / Collection
UK delivery included
Prize 7
FREE TUITION!!!
The Beehive Tuition Services and The Vemoye Foundation presents a prize of a lifetime. Enter for a chance to win 1 hour a week of Maths or English Tuition for 3 whole months.

Whether for you or your loved ones, don't miss out on an opportunity to improve your grades!

Delivery / Collection
Delivery not included
Prize 8
SHEA MOISTURE HAIRCARE SET
You'll have the chance to win a 5-piece Shea Moisture treatment set. It works perfectly, whether for yourself or as a gift set to a loved one.

Shea Moisture is a longstanding natural hair care range suitable for all hair types which has been formulated to retain your natural curls, restore and maintain hydration while improving your overall hair health, helping your hair grow longer and fuller.


Delivery / Collection
UK delivery included
Prize 9
Discovery Duo CBD Oil & CBD Capsules
You don't want to miss out on this amazing CBD package from CBII. CBD products have some amazing health benefits such as pain relief, could relieve anxiety and depression, may reduce acne, could improve heart health and more.

This package includes a set of CBD oils and 2 packs of CBD vitamin capsules that will nourish your body from the inside out.

These products are gluten-free and vegan friendly.

Website: https://www.cbii-cbd.com/
Instagran: CBII_CBD
Delivery / Collection
UK delivery included
Raffall Guarantee
If the host fails to provide a prize, the winners will receive a share of the compensation amounting to 75% of all ticket sales.

All compensation payments are guaranteed and paid directly by Raffall Limited.