Enter Raffle to Win Canyon Sender CFR 29"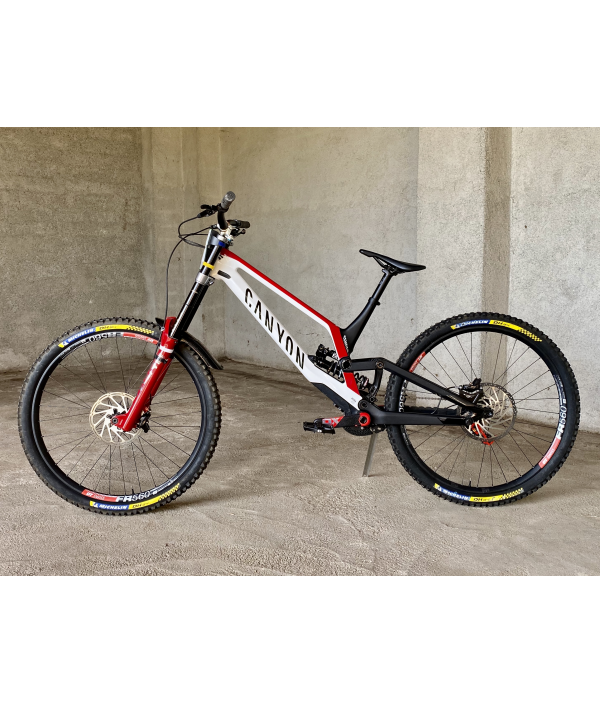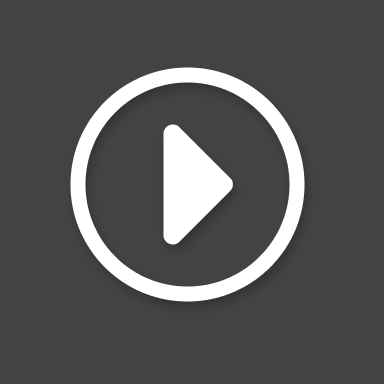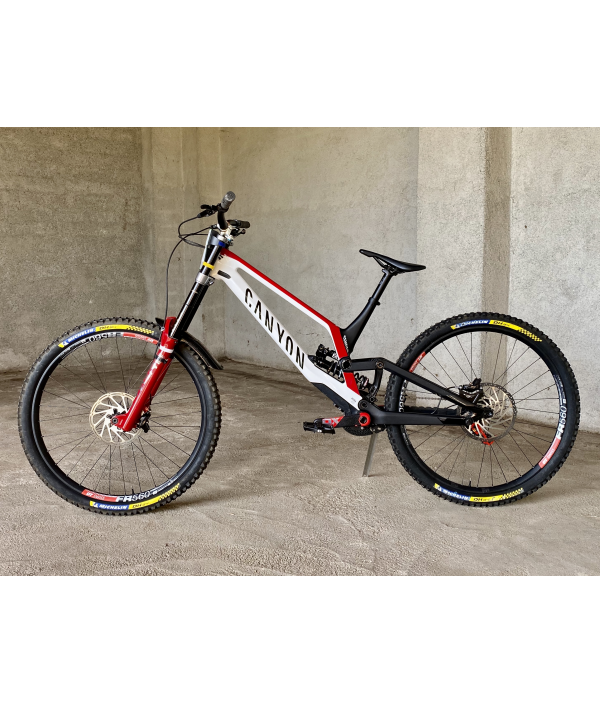 Raffle Summary
I'm raffling my Canyon Sender CFR! This is the first bike I have bought at full price, tested, tuned and reviewed for my Youtube and Instagram channels. I believe I am creating the only truly independent bike reviews online and all the products, as well as my income, is crowdfunded by these raffle tickets or donations (via Ko-Fi and Linktree on Youtube and Instagram) If you like what I am doing, please buy a ticket or two, even if the frame size or bike is not ideal for you. You could always sell the frame and buy a different size and still have a bike covered in rad parts, sell it, or donate it to a rider in need! The raffle total price reflects the cost of all the bike parts, my testing and travel time, 10% Raffall commission, and all funds to go towards building and running The Bike Farm where I will be creating more independent reviews in the future as well as creating jobs to help people get a foothold in the MTB industry. I'm just building foundations with these starter reviews and I promise things will get much more interesting down the line - there are some insane bikes in the pipeline if this raffle sells out!
1 Prize
This raffle includes the complete bike with ALL original parts and packaging, plus the upgrade parts and some extra goodies: The bike will be rebuilt to its original specification and checked over before shipping. All upgrade parts will be included for you to fit or use as you please. Canyon Sender CFR XL 29" Approx. 10 days use. Very Good Condition. Cane Creek Kitsuma coil (Includes base setting suggestions from Rulezman Suspension, the authority on CC setup) 2x SAR Super Alloy Racing springs and POM spacers (I will select the closest options I have to for the winner's weight) NSR Racing custom BoXXeR Charger 2 (The bike will ship with the original Charger 2.0 damper. A brand new NSRacing Custom damper will be supplied to the winner sometime before the end of 2021 - NSR is currently relocating to Tasmania) Michelin DH22 rear tyre VGC. Michelin DH34 front tyre. Brand new. Spank 25/30mm DM Stem, polished SQ-Lab 30X bars 780mm, 45mm rise, 12º backsweep SQ-Lab 711R push on grips O-Chain for SRAM Osymetric 34t Chain Ring Rapid Racers ProGuard Mudguard Marshguard Race Plate + 5 adhesives Hope Heavy Duty 220mm rear rotor Crank Brothers Stamp 7 Large Pedals OneUP EDC integrated tool Plus you will also receive: Custom Re-Touched Artwork of you from TrailMaps.co.uk Hurly Burly book selection from Misspent Summers Socks from Can't Quit Cartel Shipping anywhere in the World is included. Or you can collect the bike from me at The Bike Farm in Italy and I will give you €300 in cash instead of to Mr Postman. And we can spend the day riding, chatting, drinking coffee and getting the bike set up for you!

Delivery / Collection

International delivery included
Raffle Ends
Sunday, 19th September 2021 at 18:00 or when the last ticket is sold (whichever comes sooner)
Raffall Guarantee
If the host fails to provide a prize, the winners will receive a share of the compensation amounting to 75% of all ticket sales.
All compensation payments are guaranteed and paid directly by Raffall.
Won
Canyon Sender CFR
on
19 September 2021
Raffall™ - The SAFE way to enter raffles & prize competitions online!
Watch the video to see why everyone trusts competitions hosted on Raffall