Enter Raffle to Win Rare 2017 Nissan Leaf Tekna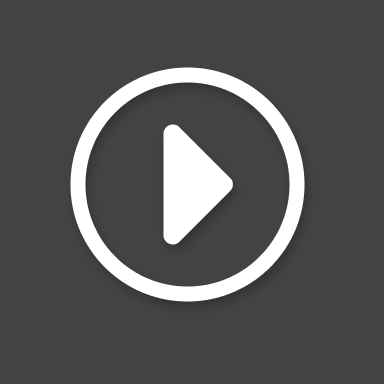 Raffle Summary
Rare Fully Electric 2017 Nissan Leaf Tekna 30Kwh (with 6.6kw charger) Will be delivered to the winner, anywhere in the UK mainland, (excluding the Scottish highlands, channel islands and Northern Ireland) This is a great way to get into electric motoring, it could be the best £2 somebody has ever spent! This is a top of the range 30kw Nissan Leaf Tekna, it's rare because it has every available factory fitted option and, despite its high mileage, it has a full 12 bars battery health! It cost over 35k new and even though it has covered 93,000 miles, it still drives like new, I think the reason for this is, that it has been a long distance car, mainly driven on motorways and also its battery has always been run low, before being recharged, which I believe has kept it in remarkable health. If all of the tickets sell I will be personally donating £1,000 to Dementia UK
1 Prize
This is a top of the range 30kw Nissan Leaf Tekna, it's rare because it has every available factory fitted option and, despite its high mileage, it has a full 12 bars battery health! It cost over 35k new and even though it has covered 93,000 miles, it still drives like new, I think the reason for this is, that it has been a long distance car, mainly driven on motorways and also its battery has always been run low, before being recharged, which I believe has kept it in remarkable health. The combination of the Metallic black paintwork and optional chrome detailing pack, makes it look really stylish in my opinion and stand out from most other Leaf's, it has a few battle scars, as you would expect, given its age and mileage, but nothing major. It will be professionally valeted and have a full MOT after the raffle finishes and I will personally deliver it, to the winner, anywhere in the UK mainland, (excluding the Scottish highlands, channel islands and Northern Ireland), within a week of the draw being made. Alternatively the winner can collect it from Hartlepool. Equipped with, front and rear heated leather seats and heated leather steering wheel, 17-inch alloy wheels, leather interior, cruise control, climate control, automatic LED headlights and wipers, 360 degree cameras for all round vision, when parking and an amazing Bose infotainment system with seven speakers, DAB radio, CD, Bluetooth, Navigation system, USB socket and Aux socket, it also includes the optional, metallic paint, as new, carpet and boot protector mats, Mudflaps, exterior chrome pack and the all-important 6.6kw charger as well as a Thatcham approved factory fitted alarm. Comes complete with 2 charging cables, the home charge, which plugs into a standard 13amp socket, and a faster type2 to type1 (32amp) cable. You can charge up for free at lots of public charge points, which are located all over the country. With my driving style, I get an average of 4.7miles per kilowatt and I have regularly done long journeys, without any cost whatsoever for charging. People often worry about running out of charge, or arriving at a charge point to find it is out of service. So for your peace of mind, I will also include a years RAC breakdown cover for the car, the RAC have EV boost vans, which can give you a 10-mile boost to get you to the nearest charge point, if you run out of charge. If all of the tickets sell I will be personally donating £1000.00 to Dementia UK I am only Raffall'ing this car as I have bought a Brand new Nissan Leaf, I had no hesitation choosing another Leaf as this one has been so good! More info: The battery is still covered by the Nissan warranty. The car has premium quality energy efficient tyres, with good evenly worn tread. if you drive in London you could save £15.00 to £17.50 a day, by registering for congestion charge exemption. I am still using the car so the mileage will increase. There is no finance on the car, or lease on the battery, it is owned outright, It has 2 keys, locking wheel nut key and The V5 registration document is present, ready to transfer to the new owner. It still has the original brake discs and pads, and is only on its second set of tyres, I am told this is a testament to my careful driving :) More pics available here: https://1drv.ms/u/s!AhEKLCkJ-D5YiDHPDW566tImbUeN?e=EMCfvj

Delivery / Collection

UK delivery included
Raffle Ends
Wednesday, 20th October 2021 at 11:00 or when the last ticket is sold (whichever comes sooner)
Raffall Guarantee
If the host fails to provide a prize, the winners will receive a share of the compensation amounting to 75% of all ticket sales.
All compensation payments are guaranteed and paid directly by Raffall.
Won
Rare 2017 Nissan Leaf 30KW (6.6)Tekna Fully Electric only £2 a ticket!
on
20 October 2021
Raffall™ - The SAFE way to enter raffles & prize competitions online!
Watch the video to see why everyone trusts competitions hosted on Raffall