This competition has ended
All tickets are now being verified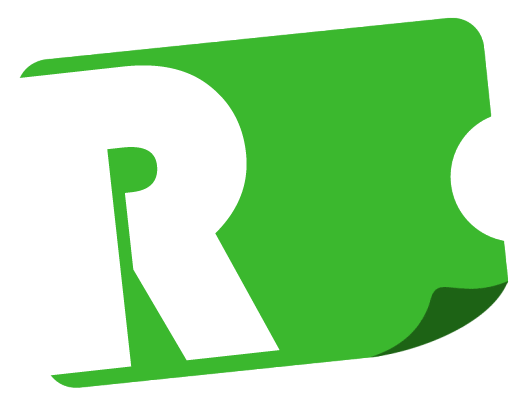 The draw will take place shortly...
The draw has been made!
scroll down for winners
Enter Raffle to Win
Win a Bespoke Bridal Gown
| | | |
| --- | --- | --- |
| Hosted by | UK | 1 raffle • 1 winner |
Raffle Summary
Do you want to WIN a bespoke bridal gown? Designed and made specifically for you, to match your quirks and curves. Or do you know of a deserving bride-to-be that would like to be gifted with a dress of their dreams? Corsetry and Couture are offering you the opportunity to do just that!
For just £10 per ticket (1 ticket = 1 entry), you will be given the opportunity to design your dream bespoke wedding gown, worth up to £5000, in a unique and fun design process with you at the heart of it. Plus you can enter as many times as you like! With a 1 in 1000 chance of winning, that's better odds than playing the lottery!
We're here to create exactly what you're looking for- a truly unique wedding gown, without the stress of searching for 'the one'. Where every detail is designed exclusively for you, with your style, curves & quirks in mind. We can work together, have a giggle and a few 'goosebump' moments, too! We want to make you feel amazing – with an expertly made, meticulously finished, couture piece.
The winner of this competition will have to be willing to travel to our studio in South Shields, North East England, to collect their prize voucher and for any subsequent design meeting and fittings. The winner will have to come and redeem their voucher within 7 days of the competition closing, however they do not need to redeem their voucher right away! They will be given until 2024 to collect their finished bridal gown.
We will be donating 10% of the profits raised in this competition to our two local chosen charities, Stray Aid, a dog and cat shelter, and Curious Arts, a non-profit LGBTQ+ arts organisation. Both charities will receive a total of 5% of the profits.
Upon entering the competition you are agreeing to:
1. Your prize must be claimed by the 11.59pm on 28th November 2021.
2. You are not permitted to exchange your prize for cashback or ask for a different bespoke product. The prize is for a bespoke bridal gown only.
3. Your prize is worth up to £5000, including fittings and alterations. You will be allowed to choose from pre-selected fabrics and styles.
4. You are permitted to transfer your prize, if you wish to buy a ticket on behalf of someone else. If you win this competition you must let us know the name you would like the prize to be in upon claiming your win.
5. Upon entering the competition you must be aware of our location (as mentioned in 6.1). The winner must be willing to travel to us to collect the prize and for any subsequent design consultations and fittings. We will not travel to you.
6. INFORMATION ABOUT US AND HOW TO CONTACT US
6.1 We are Corsetry & Couture, a company registered in England, company number 06961540. Our contact details are:
[email protected]
, Unit 11B, Rekendyke Industrial Estate, South Shields, Tyne and Wear NE33 5BZ.
6.2 How we may contact you. We will contact you by telephone or by writing to you at the email address or postal address you provided to us in your order. It is your responsibility to notify us of any new contact details.
7. Our service is bespoke and made to order, we measure as close to the clients body measurements as possible to avoid unnecessary alterations. By signing this order, you agree to the measurements and item size and configurations.
8. At your first fitting appointment, you will require your bridal shoes and any underwear you will be wearing on your wedding day. Without these items, the fitting appointment may not be able to proceed.
9. We will be donating 10% of the profits collected in this competition to two of our chosen charities. Our chosen charities are Stray Aid, a Dogs & Cats home in the North East of England, and Curious Arts, a not-for-profit organisation developing LGBTQ arts, artists and audiences across the North East of England. Each charity will receive 5% of the profits.
10. When we will complete your dress. During the fitting process we will give you an estimated timescale for completion of your dress/accessories. Unless a fixed date for completion has been agreed in writing, we will complete the alterations within a 'reasonable amount of time', taking account of the complexities of any alterations to be made to the dress and the location of any fabrics/material being sourced.
11. We are not responsible for delays outside our control. If our delivery of the service is delayed by an event outside our control, then we will contact you as soon as possible to let you know and we will take steps to minimise the effect of the delay. Provided we do this we will not be liable for delays caused by the event.
12. Forced closures or national lockdown. Should we be required to close our premises to the public for any reason (such as a national lockdown or suchlike), we shall continue to be able to work on your dress behind closed doors. Whilst we may not be allowed to have you attend the premises, we can still carry out the fitting process using, but not limited to, zoom and telephone consultations
Prize 1
Bespoke Bridal Gown
Have you been hunting for the perfect dress, but "off the peg" solutions just aren't doing it for you? Have you spent ages trying things on and feeling a bit 'meh' because it doesn't fit in all the right places or it's just not you? Or do you simply want to look and feel amazing in something that's expertly made to your measurements?

Look no further as here at Corsetry and Couture we are offering you the opportunity to win a bespoke bridal gown worth up to £5000!

This is an opportunity for you to get your dream wedding gown, but also a fun and collaborative design experience. For just £10 per ticket (1 ticket = 1 entry), you can enter as many times as you wish to boost your chances of winning!

This is a competition for a bridal gown only, so you cannot exchange it for a bespoke corset or accessories or a cash alternative. The winner will be given a selection of fabrics and embellishments to choose from when they are invited for their first design session with Aimee.

In your design session, we will find out all about you, your ideas and style preferences – and how we can make your garment scream 'you'! We can talk about anything you've already tried on – and loved or loathed… and you can bring images of things you love (from magazines or on Pinterest).
Next we will carefully take all your measurements in our curtained fitting room and talk about any bits you want to highlight, enhance…or cover up!

Note: Free body therapy thrown in! We're here to listen and help you feel your best.
(Aimee is a genius at making people fall in love with themselves!) We've measured enough bodies to know, there's no such thing as a "standard size". (There's nothing "standard" about you, right?) We've seen it all, so please don't worry.

Aimee will then sketch out some initial ideas with your input, and by the end of the meeting we'll have developed your unique design brief. You can leave feeling excited, knowing that you're in expert hands!

Following the meeting, Aimee will begin to do her magic – designing just what you've been dreaming of!
Delivery / Collection
Collection only
Collection available from Unit 11B, Rekendyke Industrial Estate, South Shields, Tyne and Wear NE33 5BZ
Raffall Guarantee
If the host fails to provide a prize, the winners will receive a share of the compensation amounting to 75% of all ticket sales.

All compensation payments are guaranteed and paid directly by Raffall Limited.

Won
Bespoke Bridal Gown
on 21st November 2021
I'm very excited to start the design process with Corsetry and Couture, and absolutely blown away to have won. Aimee contacted me straight away as well, so brilliant service so far.