Enter Raffle to Win Lincoln CityFC Box for 12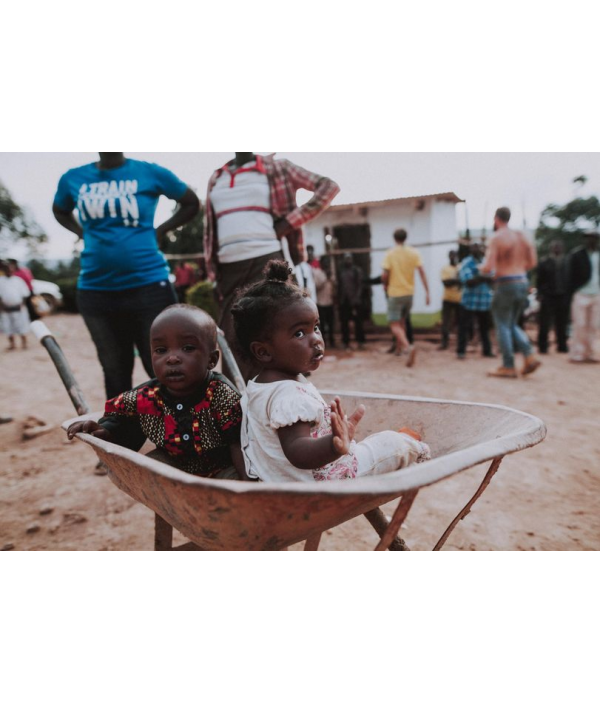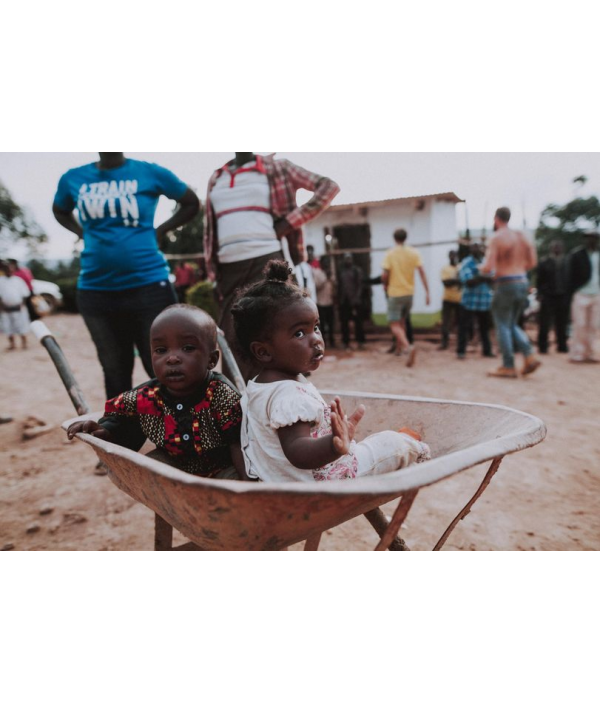 HIICOM are a proud sponsor of Lincoln City FC and are the Occupants of the beautiful Cathedral Suite for the Season. What is the raffle for We are raffling the full occupancy of the cathedral suite for the boxing day fixture vs MK Dons at 3pm (26/12/2021). This package will be for up to 12 people to occupy the box from 1.30pm until after the match has finished.(Children are welcome). You will be waited on by the lovely hospitality staff and food will be included served pre match and you get to watch the match in the warmth of the suite. Alcohol and soft drinks can be ordered as an extra from the staff on hand. Where will the proceeds from the raffle be going? In February 2022, Two of the HIICOM Directors Aaron & Liam will be travelling to Uganda with The ABODE Project to spend 10 days volunteering to assist in building two new classrooms at The ABODE Junior School in Kabale, Uganda. Now in its 5th year, The ABODE Project volunteers return to Kabale, Uganda in February 2022 for the next phase of the project. This time the volunteers will be building two new classrooms at The ABODE Junior School and making repairs to the school after damage from a heavy rainy season. Read more about the project and see the incredible work our previous volunteers have done by visiting our Facebook and/or Instagram pages: https://www.facebook.com/theabodeproject https://www.instagram.com/theabodeproject/ The ABODE Project is a non-profit organisation providing vulnerable children in Uganda with long-term education and opportunities. If you wish to donate extra to the cause please follow the link. https://www.justgiving.com/crowdfunding/Hiicomuganda?utm_term=wPzPp2WgP Winner will be announced on 17/12/2021
HIICOM are a proud sponsor of Lincoln City FC and are the Occupants of the beautiful Cathedral Suite for the Season. What is the raffle for We are raffling the full occupancy of the cathedral suite for the boxing day fixture vs MK Dons at 3pm (26/12/2021). This package will be for up to 12 people to occupy the box from 1.30pm until after the match has finished.(Children are welcome). You will be waited on by the lovely hospitality staff and food will be included served pre match and you get to watch the match in the warmth of the suite. Alcohol and soft drinks can be ordered as an extra from the staff on hand. This is a great chance to see Lincoln City FC in the warmth with the Family after your big Xmas Dinner. Also a great XMas present for someone if you are the lucky winner. Where will the proceeds from the raffle be going? In February 2022, Two of the HIICOM Directors Aaron & Liam will be travelling to Uganda with The ABODE Project to spend 10 days volunteering to assist in building two new classrooms at The ABODE Junior School in Kabale, Uganda. Now in its 5th year, The ABODE Project volunteers return to Kabale, Uganda in February 2022 for the next phase of the project. This time the volunteers will be building two new classrooms at The ABODE Junior School and making repairs to the school after damage from a heavy rainy season. Read more about the project and see the incredible work our previous volunteers have done by visiting our Facebook and/or Instagram pages: https://www.facebook.com/theabodeproject https://www.instagram.com/theabodeproject/ The ABODE Project is a non-profit organisation providing vulnerable children in Uganda with long-term education and opportunities. If you wish to donate extra to the cause please follow the link. https://www.justgiving.com/crowdfunding/Hiicomuganda?utm_term=wPzPp2WgP 75% of the proceeds will go to the Abode Project. 25% of the proceeds will be going to The LCFC Foundation. Winner will be announced on 17/12/2021 and will be winner takes all. Please contact us with the full names of each guest who will be attending the match. Your names will be given to the Club and you will need to attend Via the Travis Perkins entrance.
Friday, 17th December 2021 at 15:00 or when the last ticket is sold (whichever comes sooner)
If the host fails to provide a prize, the winners will receive a share of the compensation amounting to 75% of all ticket sales.
All compensation payments are guaranteed and paid directly by Raffall.
Won
Winner of Cathedral Suite for 12 on Boxing day.
on
17 December 2021
See why people trust competitions hosted on Raffall