Enter Raffle to Win Lancôme Beauty Box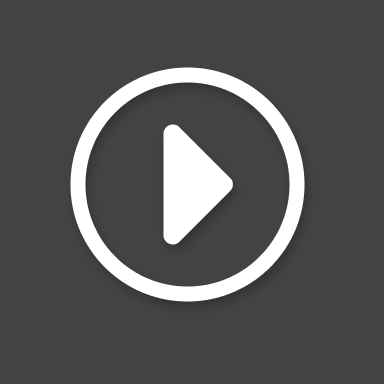 Raffle Summary
Lancôme Beauty Box A sumptuous beauty collection in a luxurious vanity bag. Beauty Box includes: La Vie Est Belle L'Eau de Parfum Mini Perfume 4ml La Vie Est Belle Nourishing Fragrance-Body Lotion 50ml Bi-Facil Non Oily Instant Facial Cleanser - Sensitive Eyes 125ml Tonique Confort Comforting Moisturizing Toner with Acacia Honey 75ml Le Crayon Khôl 01 NOIR Eyeliner 1.8g Hypnôse 01 NOIR HYPNOTIC Custom-Wear Volume Mascara 6.2ml Rénergie Mlti-Lift Ultra Anti-wrinkle Cream 15ml Advanced Génifique Yeux Youth Activating Smoothing Eye Cream 5ml Advanced Génifique Anti-Aging Serum 20ml L'Absolu Rouge Sheer - 202 NUIT & JOUR Hydrating Shaping Lipcolor Mini Lipstick 1.6g L'absolu Rouge Ruby Cream - 01 BAD BLOOD RUBY Ultra-pigmented Long Lasting Lipcolor La Rose Eyeshadow Palette - PRECIOUS HOLIDAY 9 shade eyeshadow palette - Matte, Iridescent & Ultra Sparkling 11.8g Vanity
1 Prize
Lancôme Beauty Box A sumptuous beauty collection in a luxurious vanity bag. Beauty Box includes: La Vie Est Belle L'Eau de Parfum Mini Perfume 4ml La Vie Est Belle Nourishing Fragrance-Body Lotion 50ml Bi-Facil Non Oily Instant Facial Cleanser - Sensitive Eyes 125ml Tonique Confort Comforting Moisturizing Toner with Acacia Honey 75ml Le Crayon Khôl 01 NOIR Eyeliner 1.8g Hypnôse 01 NOIR HYPNOTIC Custom-Wear Volume Mascara 6.2ml Rénergie Mlti-Lift Ultra Anti-wrinkle Cream 15ml Advanced Génifique Yeux Youth Activating Smoothing Eye Cream 5ml Advanced Génifique Anti-Aging Serum 20ml L'Absolu Rouge Sheer - 202 NUIT & JOUR Hydrating Shaping Lipcolor Mini Lipstick 1.6g L'absolu Rouge Ruby Cream - 01 BAD BLOOD RUBY Ultra-pigmented Long Lasting Lipcolor La Rose Eyeshadow Palette - PRECIOUS HOLIDAY 9 shade eyeshadow palette - Matte, Iridescent & Ultra Sparkling 11.8g Vanity

Delivery / Collection

UK delivery included
Raffle Ends
Tuesday, 31st May 2022 at 20:00 or when the last ticket is sold (whichever comes sooner)
Charity Donation
5% of the host's revenue goes directly to:
Breast Cancer Now
Registered Charity No. 1160558
Raffall Guarantee
If the host fails to provide a prize, the winners will receive a share of the compensation amounting to 75% of all ticket sales.
All compensation payments are guaranteed and paid directly by Raffall.
Won
Lancôme Beauty Box
on
31 May 2022
Raffall™ - The SAFE way to enter raffles & prize competitions online!
Watch the video to see why everyone trusts competitions hosted on Raffall