Enter Raffle to Win Treehouse Experience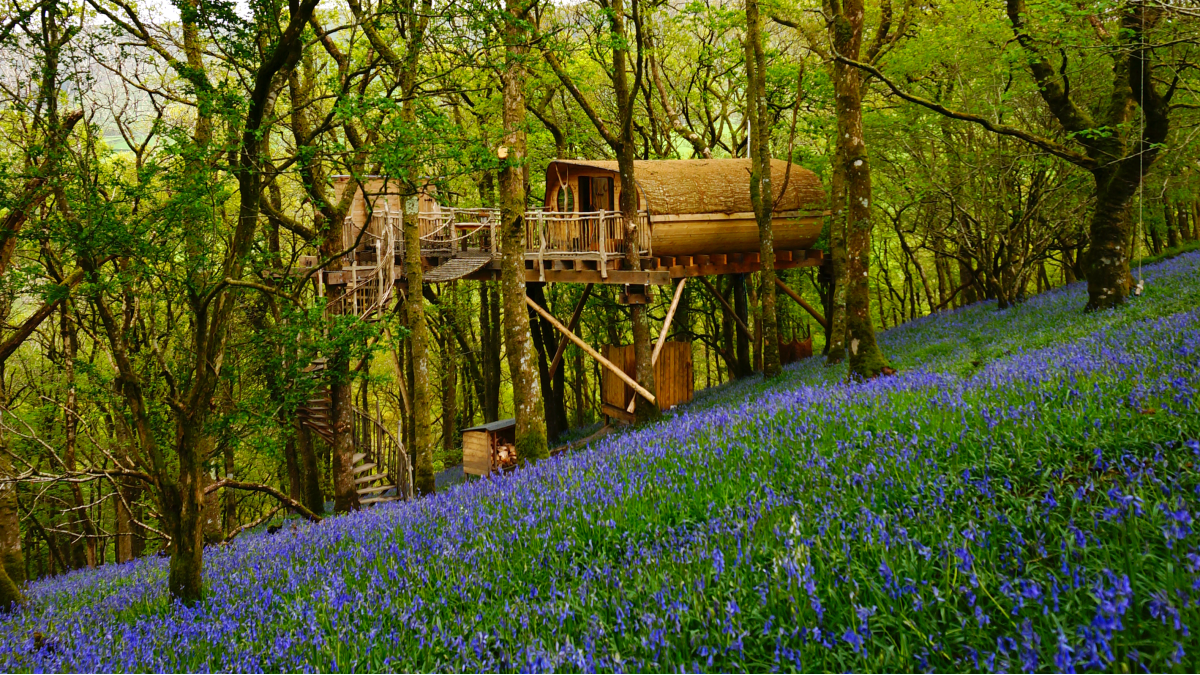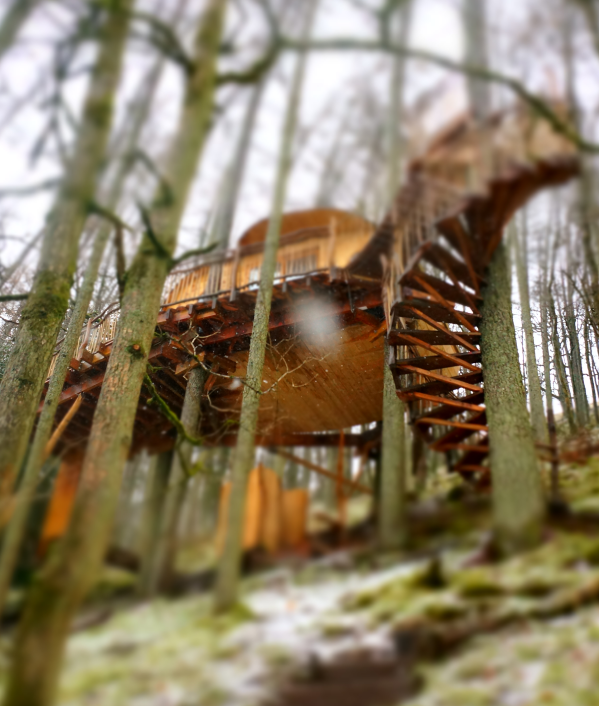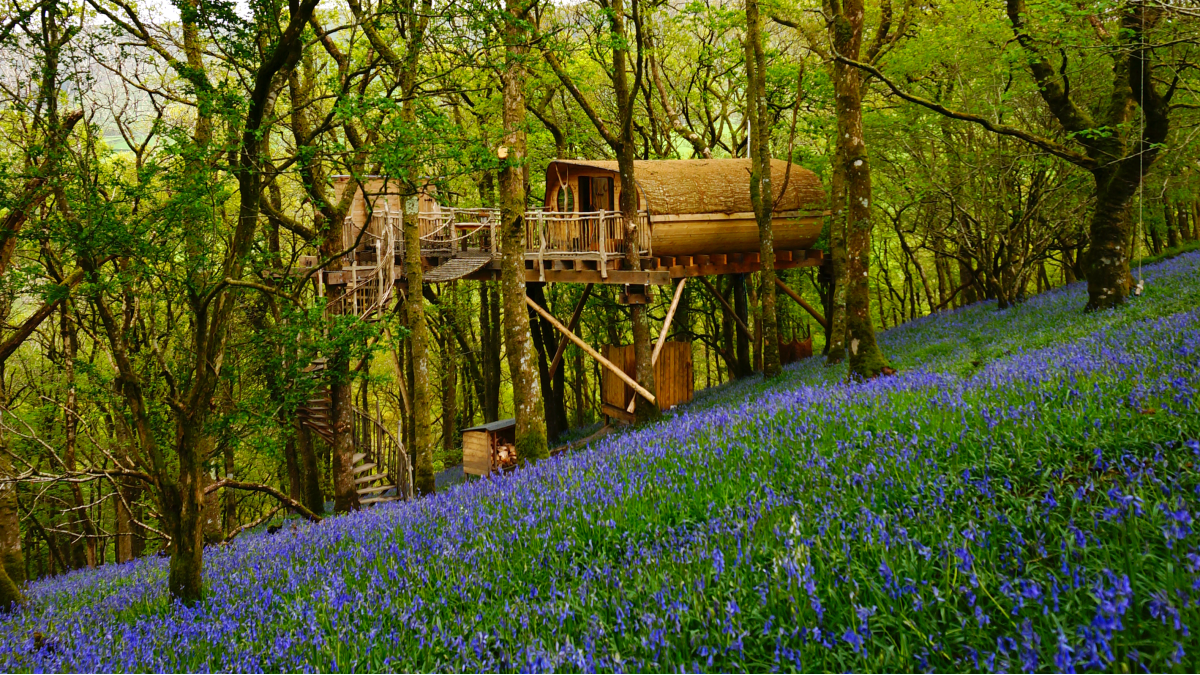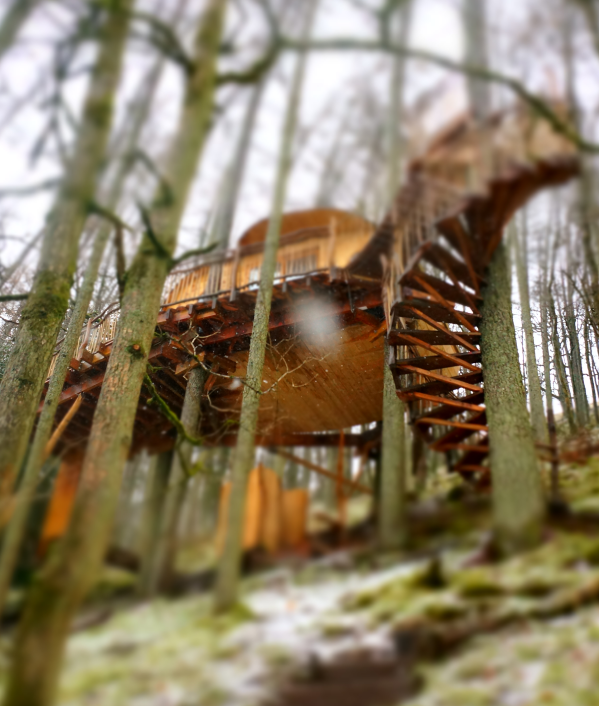 Raffle Summary
Buy a ticket for a chance to win an amazing Treehouse Experience in Mid Wales. The winner will receive a voucher for a 2 or 3 night break. Whether you are coming as a family, a couple or as a single traveller, prepare to enter a whole new world ... embrace the simple pleasures of life; eating, sleeping and living in the heart of deep natural beauty. "This treehouse has been so beautifully designed, and is so sensitive to the surrounding landscape, it has virtually become part of it. What a beautiful piece of architecture. Brilliant." George Clark, George's Amazing Spaces All funds will be used for Ceredigion Museum's Perthyn (belonging to/possessing) Project, which will safeguard the future of its unique collections and build community cohesion by exploring how the collections reflect shared values. Prynwch docyn am £1 a chael y cyfle i ennill Profiad Tŷ Pen Coeden arbennig yng Nghanolbarth Cymru. Bydd yr enillydd yn derbyn taleb am wyliau 2 neu 3 noson. Os byddwch yn aros fel teulu, cwpwl neu ar eich pen eich hun, dylech baratoi ar gyfer byd hollol newydd …. i fwynhau'r pleserau syml mewn bywyd; bwyta, cysgu a byw yng nghanol prydferthwch naturiol. " Mae'r Tŷ Pen Coeden yma wedi ei gynllunio'n arbennig mewn modd sy'n sensitif i'r dirwedd o'i amgylch fel ei fod yn rhan ohono. Dyma ddarn o bensaernïaeth prydferth. Gwych." George Clark, George's Amazing Spaces Am bob tocyn £1 rydych chi'n prynu nid yn unig ydych chi'n cael y cyfle i aros yn un o leoliadau mwyaf arbennig y Deyrnas Unedig ond byddwch hefyd yn cefnogi achos teilwng iawn sef Prosiect Perthyn Amgueddfa Ceredigion, fydd yn dod â phobl ynghyd o wahanol gefndiroedd i ddathlu a diogelu ein treftadaeth unigryw.
1 Prize
To be used towards your treehouse holiday. For full details visit https://www.living-room.co/experience

Delivery / Collection

International delivery included
Raffle Ends
Friday, 30th September 2022 at 15:36 or when the last ticket is sold (whichever comes sooner)
Charity Donation
100% of the host's revenue goes directly to:
Friends of Ceredigion Museum
Registered Charity No. 506308
Raffall Guarantee
If the host fails to provide a prize, the winners will receive a share of the compensation amounting to 75% of all ticket sales.
All compensation payments are guaranteed and paid directly by Raffall.
Won
£399 Voucher
on
30 September 2022
Raffall™ - The SAFE way to enter raffles & prize competitions online!
Watch the video to see why everyone trusts competitions hosted on Raffall