Enter Raffle to Win XMAS 14-Piece Dewalt Set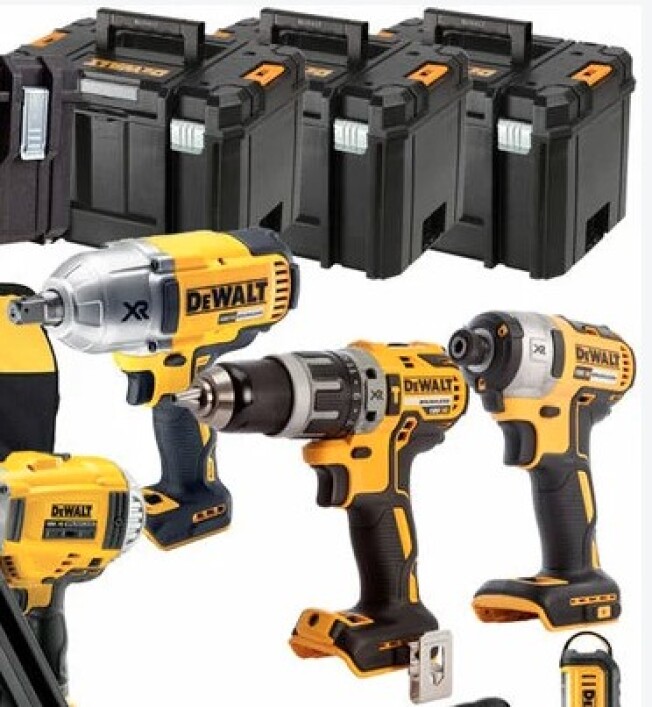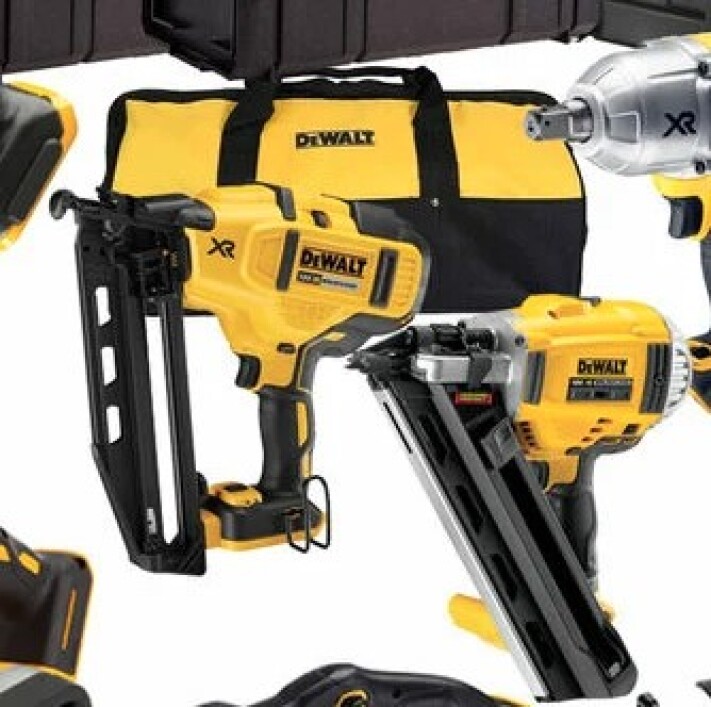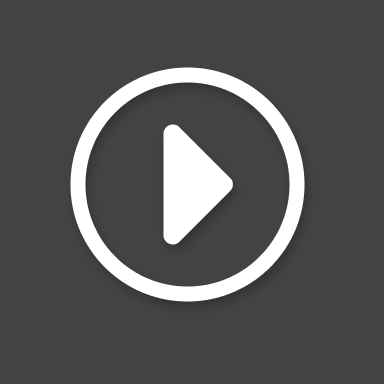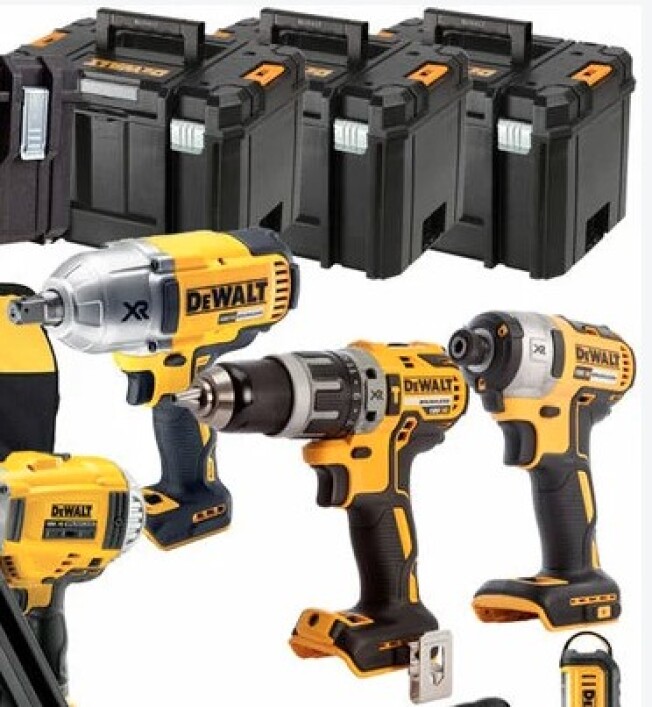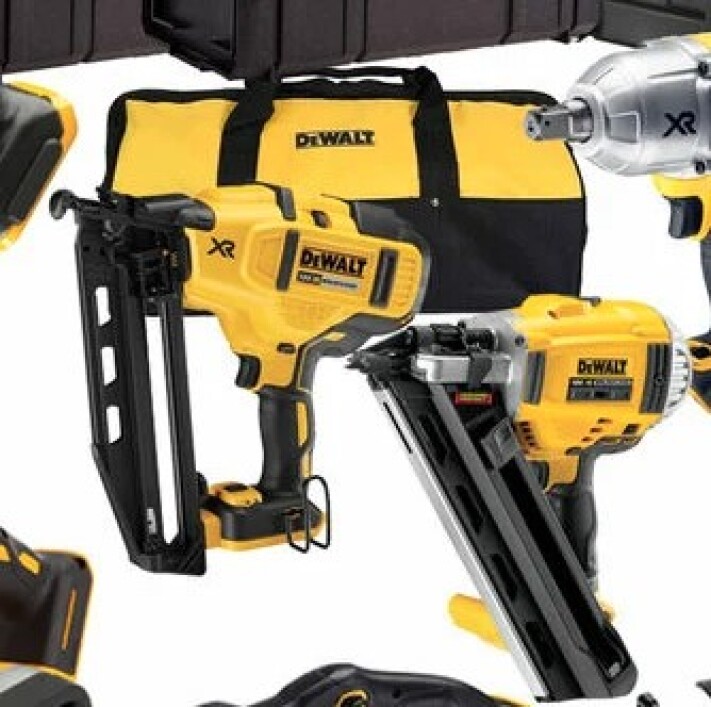 **XMAS SPECIAL WORTH £3,000** *Draw 21st December and delivered UK Mainland 23rd December* 14 Piece 18V Dewalt Power Tool Kit with 5 x 5.0Ah Batteries Kit Contents: Dewalt DCD796N Combi Drill DeWalt DCF887N Impact Driver DeWalt DCF899N Impact Wrench Dewalt DCH273N Rotary Hammer Drill Dewalt DCN692N Brushless Framing Nailer Dewalt DCN660 Brushless Second Fix Nailer Dewalt DCS382N Brushless Reciprocating Saw Dewalt DCW604N Brushless Router Trimmer Dewalt DCW210N Sander Dewalt DCP580 Planer Dewalt DCS391 Circular Saw Dewalt DCS355 Multi-tool Dewalt DCS331 Jigsaw Dewalt DCL050 Torch 5 x 5.0Ah DCB184 Batteries 2 x DCB115 Multi-Voltage Charger 3 x DWST1-71195 Deep T-Stak Boxes 1 x Tool Bag 3 x DS300 TOUGHSYSTEM™ Toolbox
This Christmas Raffall is the biggest price we have ever offered. Win a 14 Piece set of Dewalt 18V Cordless tools worth £3,000 - Dewalt DCD796 Combi Drill: Brushless Motor Technology for excellent efficiency Ultra compact, lightweight design allows use in confined spaces Two speed all metal transmission for increased runtime and longer tool life Drill Driver and Hammer feature for multiple applications 15 position adjustable torque control for consistent screw driving into a variety of materials Intelligent trigger design allows for total control of application Improved ergonomic design with rubber grip over mould improving users comfort Improved air flow to the motor for cooler electronics and increased power 3 position super bright LED light DeWalt DCF887 Impact Driver: High power Brushless motor outputting up to 205Nm of torque ensures heavy applications are completed quickly Application control is achieved through 3 motor speeds and torque settings including PrecisionDrive PrecisionDrive mode offers additional control in screwdriving applications to avoid material and fastener damage Super lightweight and compact the tool is very comfortable to use and fits in small spaces 3x LED "Halo" light ring offers excellent workpiece lighting Runs on XR battery packs which offer great runtime and compatibility with all of your other 18V XR DEWALT Power Tools 1/4" (6.35mm) 'drop in' bit holder allows for quick, one handed fitment DeWalt DCF899N Impact Wrench: Fastening small metal constructions. Automotive fastening applications. Anchoring of support jacks, angles, brackets in concrete, solid brick etc. Fastening roofs to metal girders. Servicing applications on heavy machinery. Fastening wooden forms for making concrete constructions. Fastening extruded metal sheet to metal frames for roofing. Fastening sandwich panels to the building or roof structure. Dewalt DCH273N Rotary Hammer Drill: The DEWALT DCH273 Brushless XR SDS Plus Hammer has a category-leading high speed drilling performance at more than 90 holes (10 x 80mm) per charge. With a rotation stop mode for light chiselling in plaster, tiles and render, and impact stop mode for rotary only drilling in wood and metal. The brushless motor and high capacity XR 18V 5.0Ah Lithium-ion battery platform provide extreme run time and reduced maintenance. It is fitted with an electronic clutch for consistently high torque and improved durability and is ideal for drilling anchors and fixing holes into concrete, brick and masonry from 4 to 24mm. Its compact, lightweight and ergonomic design provide improved comfort and support during extended operating periods. It also has a bright white LED with delay feature for improved visibility. Dewalt DCN692N Brushless Framing Nailer: Two speeds or power levels which optimizes the Nailer for firing all lengths of nails Class-leading vibration and sound figures, offer fantastic user protection Benefit from longer runtime, quicker readiness to fire, less recoil and more durability when firing short nails Versatile 30 - 34 degree magazine angle will accept most clipped head, and off centre round head paper tape or wire weld collated framing nails Reversible belt/rafter hook provides increased portability and versatility on the job-site Depths can be easily adjusted using the thumb wheel depth adjuster Increased visibility and durability along with protection for work-surface from the non-mar contact-trip Ergonomic tool design allows the nailer to fit easily between a 400mm centre stud Gas free operation offers a significant saving in running costs Tool-free stall/jam clearance minimizes user downtime Cordless design allows you to work without the inconvenience and safety risk of trailing leads User can engage contact trip lock-off and prevent accidental discharge of fastener Dry fire lockout ensures that the tool is protected from firing without nails in the magazine. Designed to be precise and powerful Dewalt DCN660 Brushless Second Fix Nailer: Mode selector allows for bump or sequential nailing 18V XR Li-Ion Brushless 16Ga Nailer offers the cutting edge in nailing latest generation technology Brushless motor offers runtime that cannot be beaten in a compact package Compact, lightweight and ergonomic design makes the tool easy and comfortable to use but durable enough for worksite environment Mechanical rather than gas operation offers significant cost savings as well as consistent performance at temperatures between -20 and 50 degrees celsius and minimal cleaning /service requirements Sequential mode allows for precision placement and the bump operating mode provides the user with a production speed of up to 4 nails per second Depth of drive can be easily adjusted using the thumb wheel depth adjuster Tool-free stall / jam clearance minimizes downtime Trigger and contact trip lock-off and prevent accidental discharge of fastener Protective pads to lay tool down on head Dewalt DCW604N Brushless Router Trimmer: Variable speed control feature enables bit speed to be optimized for changing applications. Soft-starting motor features full-time electronic feedback that maintains motor speed through the cut. Dual LED's and clear sub-base ensure maximum visibility in operation. Adjustment ring enables controlled bit depth changes. Large, low-pressure spindle lock button allows for comfortable, single wrench bit changes. Multiple shaft-lock detents enable quick and simple bit changes. Depth ring and clamping mechanism combine to ensure motor remains locked in position. Spring-loaded release tabs allow for quick base removal. Aluminum motor housing and base construction provides long term durability. Extended sub-base provides greater work surface contact for improved user control. Dewalt DCD740N Angle Drill: The DEWALT DCD740 is a powerful 18V XR Li-ion compact lightweight Angle Drill Driver featuring the NEW XR Li-ion battery technology. Ultra compact, lightweight design which allows for drilling and screwdriving applications in confined spaces. The multi grip trigger provides comfort and convenience by allowing the user to operate the trigger from various positions. The all metal gearing and right angle transmission gives increased runtime and longer tool life. Also has a bright white LED with delay feature for improved visibility and flashlight functionality. Dewalt DCW210N Sander: Variable speed to match the speed to the application. Texturized rubber overmold grip for more comfortable sanding. Low height gets you closer to the work surface for more control when sanding. Brushless motor provides long run time. Replaceable 8-hole hook-and-loop sanding pad for quick, easy paper changing. Ergonomic design makes sanding more comfortable. Dewalt DCP580 Planer: Well balanced machine with 82mm reversible blades for a smooth finish Brushless Motor - Increased power and runtime On board blade storage and torx key - for quick and easy blade changes 2.0mm Depth of Cut - For large material removal O.1mm increment depth adjustment - For fine adjustment Front and rear shoe milled in situ - For increased accuracy Part of the intelligent XR Lithium Ion Series designed for efficiency and making applications faster Air lock port - compatible with air-lock or dust bag Foot lock off - stands the tool above the work surface Dewalt DCS391 Circular Saw: Powerful & Highly Efficeint PM58 DEWALT fan cooled motor with replaceable brushes delivers up to 3700 rotation per minute for fast cutting action Ergonomic handle set with rubber overmold to optimise end user comfort Extremely durable tool design, including a cast magnesium base for repetitive, accurate cuts Intelligent trigger allowing total control over all applications Keyless bevel angle and depth of cut adjustment with easy to read scale for maximum cordless versatility Spindle lock for quick and easy blade change Lock off switch and electronic motor brake for additional control and work safety Ultra thin kerf 165 mm, 24 tooth carbide-tipped blade allows for efficient run time and fast, smooth cut finish at maximum 55 mm depth of cut Improved ergonomic design and rubber grip increase comfort Dewalt DCS355 Multi-tool: 300w motor which delivers 0-22,000 oscillations per minute Rubber over mould and ergonomic handle design enable comfortable use over extended periods DEWALT XR Brushless motor eliminates wasted energy, maximising the life and runtime of the tool A bright LED Light illuminates dark work surfaces for accurate cutting Unique quick change accessory system - tool free & single handed operation Dewalt DCS331 Jigsaw: Intelligent variable speed trigger & lock-off switch for quick controlled cuts and enhanced work safety Tool-free adjustable shoe with anti-scratch cover bevels 45° in both directions Quick and easy patented keyless blade change system, accepts T-shank blades Patented anti-vibration counter-balance mechanism and rubber grip providing a smooth operation 3-position pendulum action controls the aggressiveness or smoothness of cuts Dust blower keeps line of cut clear of dust and debris Modular component design for trouble free servicing Rubber coated grip to reduce surface vibration and user fatigue Improved ergonomic design Dewalt DCL050 Torch: Variable light settings for maximum brightness or extended runtime 250-500 lumen output with broad and even beam pattern Up to 10 hours runtime Nine position articulating lamp head for directional control of light output Extendable hanging hook allows work light to be suspended during use Comes with: 5 x 5.0Ah DCB184 Batteries 2 x DCB115 Multi-Voltage Charger 3 x DWST1-71195 Deep T-Stak Boxes 1 x Tool Bag 3 x DS300 TOUGHSYSTEM™ Toolbox 3 x DS300 TOUGHSYSTEM™ Toolbox

Delivery

UK delivery included
Wednesday, 21st December 2022 at 20:00 or when the last ticket is sold (whichever comes sooner)
10% of the host's revenue goes directly to:
BBC Children in Need
Registered Charity No. 802052
If the host fails to provide a prize, the winners will receive a share of the compensation amounting to 75% of all ticket sales.
All compensation payments are guaranteed and paid directly by Raffall.
Won
14 Piece 18V Dewalt Power Tool Kit with 5 x 5.0Ah Batteries
on
21 December 2022
Raffall™ - The SAFE way to enter raffles & prize competitions online!
Watch the video to see why everyone trusts competitions hosted on Raffall