This competition has ended
All tickets are now being verified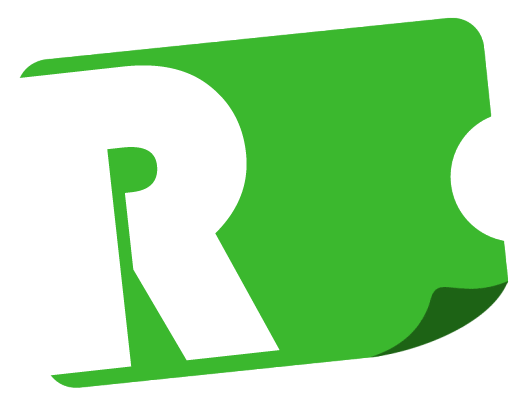 The draw will take place shortly...
The draw has been made!
scroll down for winners
Enter Raffle to Win
Poker Table, Poker Chips & More
| | | |
| --- | --- | --- |
| Hosted by | UK | 1 raffle • 1 winner |
Raffle Summary
This raffle is to raise much-needed funds for two charities very dear to our hearts - RAISE! FOR JACK and AMELIA WANTS TO WALK (for more information on the charities themselves see the foot of the page). 90% of all funds raised from the raffle will be divided 50/50 between these two charities (the other 10% goes to the Raffall platform). All prizes have been donated and the donors receive no money raised from the raffle.

Each raffle ticket costs just £5 and offers you the opportunity to win a better-than-casino-grade full size poker table (worth well over £1,000) and a set of 500 Friday Night Poker Sterling Denomination poker chips. Also included in the raffle:

Top quality 'Welcome To Fabulous Las Vegas' chip storage box
Casino grade 'Dealer Button', 'All In' triangle and Copag Cut Cards
A four deck setup of Copag playing cards
A selection of custom 'Mixed Game' plaques
Delivery to any UK mainland address

THE POKER TABLE

The full size kidney-shaped poker table (generously donated by Matt Dale), features a padded bumper rail and is finished with a casino grade playing surface featuring the poker.co.uk logo. Cards slide across its surface very smoothly and it will lend your home poker game a highly professional feel. The table sits on a custom made metal base and is extremely solid.

THE POKER CHIPS

The poker chips are one-of-a-kind custom ceramic Friday Night Poker sterling denomination chips (donated by myself). The chip split you receive will largely be up to you, but subject to availability the denominations can be customised to suit either a cash game or tournament play. The chips pictured are for a cash game split and are a suggestion only. If you would prefer a different chipset to these there are a number of other options available to you at zero cost - this can be discussed with the successful raffle winner.

AND A DEALER FOR THE EVENING!

As an added bonus the lucky winner will ALSO be entitled to a full evening of poker with the services of a professional poker dealer on a date of your choosing - this will either be myself or Walty (Amelia's dad!) so 'professional' might be stretching the bounds of credibility somewhat but we both know how to deal and we know most if not all of the games (including a few you may never have heard of) so you can look forward to an 'evening off' from self-dealing and can concentrate on playing poker for a change!

RAISE! FOR JACK

We all have a charity close to our hearts, and for many poker players this is CLIC Sargent, because they gave such great support to our friends through their 3-year-old boy, Jack, becoming ill and sadly passing away in 2015. They continue to show that support even now, almost 5 years later, and Kayla, Jack's mum, has often said she doesn't think she would have coped without them.

Raise! for Jack began back in 2015 when a group of 11 poker players got together and held a charity poker night in celebration of Jack's life. That night raised an incredible £330. In 2016, they surpassed that, raising a fantastic £1500 and in 2017 they blew both of those years out of the water, smashing the £3000 mark! This was thanks entirely to the generosity of friends donating winnings from poker tournaments throughout the year and of course the Raise! for Jack live event in Stockton.

Another Raise! for Jack live charity event is scheduled for Friday 17th July 2020.


AMELIA WANTS TO WALK:

Amelia-Rose is a very strong, determined and always-smiling 5-year old from Cheltenham in Gloucestershire.

She has very recently been diagnosed with Hereditary Spastic Paraplegia (HSP) Level 4. This is a general term for a broad group of rare inherited, degenerative disorders characterised by impaired walking due to spasticity and weakness of the legs. The primary features of HSP are spasticity and the symptoms generally worsen over time.

Amelia-Rose has been referred for a surgical procedure Selective Dorsal Rhizotomy (SDR) which will be taking place in January 2020 at St. Louis Children's Hospital USA. SDR is the only surgical procedure that will reduce and eliminate the stiffness and constant pains in her legs. £100,000 is needed to fund the operation along with physiotherapy, treatments and equipment required after the operation has taken place.

THE DRAW

We're hoping to raise as much as possible of course, but regardless of the number of tickets sold the draw will be made at 19:00hrs on Sunday 13th September (after APAT Brighton). The lucky winner will be notified by email and we will contact you to arrange delivery of your prizes and arrange a date for your dealer-dealt evening of poker on a day to suit you.

If you don't want to enter the raffle you can still support Amelia on her fundraising page which you can find here:

https://uk.virginmoneygiving.com/fundraiser-display/showROSomeoneSpecialPage?pageUrl=AmeliaRoseDreamsToWalk

or read more about Raise! for Jack and their amazing work raising funds for CLIC Sargent on their Facebook page here:

https://www.facebook.com/raiseforjack/

Please SHARE this raffle with as many other poker players, friends, forums and pages as you can so together we can raise as much as possible for these two great charities!

GOOD LUCK!
Prize 1
Casino Grade Poker Table, poker chips and more!
Full size Casino-grade poker table
500 custom ceramic sterling denomination cash poker chips
Top quality 'Welcome To Fabulous Las Vegas' chip storage box
Casino grade 'Dealer Button'
Pokerstars 'All In' triangle
2 x Copag Cut Cards
A 4-deck setup of Copag playing cards
A selection of custom 'Mixed Game' plaques
5 x Dice (I don't know why, maybe its tradition!)
Delivery to any UK mainland address
A Poker Dealer for the evening!
Delivery / Collection
UK delivery included
Collection available from London
Raffall Guarantee
If the host fails to provide a prize, the winners will receive a share of the compensation amounting to 75% of all ticket sales.

All compensation payments are guaranteed and paid directly by Raffall Limited.

Won
Casino Grade Poker Table, poker chips and more!
on 20th September 2020
Great raffle to take part in for a great cause. Organizer was great too, notified me himself to let me know I'd won and made receiving the prizes very easy - ensured everything was there and in good condition! 5* all round!