Enter Raffle to Win Luxury Caribbean Villa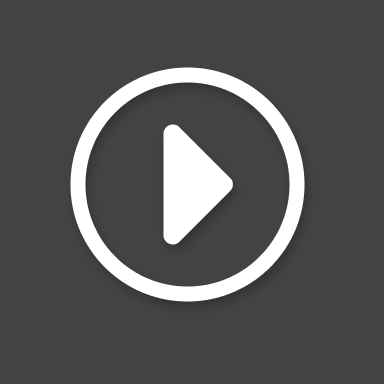 Raffle Summary
You will win Hummingbird Hall, a spectacular £2,000,000 villa in an exclusive 5,000 acre resort and golf course community. The dream property for vacations, as a business or full-time living; Hummingbird Hall is located on the same magical private estate that James Bond was filmed on. Learn more about Hummingbird Hall at https://hummingbirdhall.com, https://beatrice-rose.com/hummingbird-hall-jamaica or google Hummingbird Hall Jamaica.
2 Prizes
You will win Hummingbird Hall Jamaica, a sensational £2,000,000 villa on the Rose Hall Estate in Jamaica. The Rose Hall Estate is home to the PGA golf tournament, a filming location for James Bond and boasts waterfalls, golf courses, a private beach and breath-taking scenery. Learn more about this once-in-a-lifetime opportunity, view floorplans, download an ebook and see 100s of pictures at https://hummingbirdhall.com or https://beatrice-rose.com/hummingbird-hall-jamaica. Taxes, legal fees and transfer fees will be paid for the winner. The villa WILL be yours for the price of your ticket! -- Built in 2009, Hummingbird Hall has been a magnificent family home, vacation villa and – most recently – a multi-award-winning wedding business. Hummingbird Hall is a grand and impressive vacation villa. The villa has incredible views, grand proportions, lush gardens and is very peaceful. Hummingbird Hall is located in one of Jamaica's most exclusive and desirable resort communities: The Rose Hall Great House Estate. This resort estate is 5,000 acres, gated and exceptionally private. The Estate has two impressive golf courses, lakes, a beach and is home to international celebrities and affluent expatriates. The design of Hummingbird Hall references space, natural light, breathtaking scenery and cool ocean breezes. In the main house there is a formal sitting room, a study and a reading nook (all with extra high, double-heighted ceilings); a dining room, a TV room, a piano room and a bar; a gym with steam room and bathroom; two guest toilets; a well-designed kitchen, a spectacular deck with panoramic sea views and an infinity pool. There is also a handmade Jamaican hardwood staircase and 4 en-suite bedrooms; three of which have large dressing rooms and two of which have huge balconies. The property is characterised by space, grandeur, light and beautiful views. In the gardens there is a 3 bedroom holiday cottage. This cottage is self-contained and ideal for holiday rentals or additional accommodation. It has three more large bedrooms with their own bathrooms, a balcony, reception room and kitchenette. The villa also has more self-contained rooms and bathrooms that can be used for staff. The gardens and grounds of Hummingbird Hall are home to many birds and butterflies. The gardens are incredibly fruitful with fruit trees including mango, ackee, grapefruit, avocados, limes and coconuts. There are sun terraces, grassed areas and several large oversized trees for shade and hammocks. The property is serviced by mains electricity and water but also has a backup generator and water tanks. The property has not been decorated since being used as a wedding venue and aspects would benefit from being redecorated. Hummingbird Hall is located on "The Rose Hall Great House Estate". This Rose Hall Great House Estate is famous worldwide. The Estate has two of the best golf courses in Jamaica: The White Witch Golf Course and The Cinnamon Hill Golf Course. The PGA Latin America Golf Tournament is played on these golf courses. The Estate is also home to the Rose Hall Great House. The country music legend Johnny Cash also lived on the Estate. Additionally, parts of the James Bond movie "Live and Let Die" were filmed on the Estate. The Estate is in a luxury tourist district and resort area. It is near exclusive beach clubs and hotels including Half Moon, Hilton, Hyatt, Palmyra, Sandals + Iberostar. The Estate has 24 hour security and is safe, secure and private. The villa was used by the owners to generate income as a wedding venue. This business can be very lucrative and can generate US$250,000+ per year if managed well. The property's website and domain name – https://hummingbirdhall.com – is included in the sale.

Delivery / Collection

Delivery not included

Please note: Hummingbird Hall remains for sale on the open market in addition to this raffle. If the property sells before the close of the raffle - the winner will receive 75% of the raffle's takings in cash as monetary compensation. The organiser (Beatrice Rose and Associates) will not be paid and the remainder will go to the Raffall app, as per their terms and conditions.

Delivery / Collection

International delivery included
Raffle Ends
Wednesday, 20th January 2021 at 18:30 or when the last ticket is sold (whichever comes sooner)
Raffall Guarantee
If the host fails to provide a prize, the winners will receive a share of the compensation amounting to 75% of all ticket sales.
All compensation payments are guaranteed and paid directly by Raffall.
Won
A Magnificent £2,000,000 Caribbean Villa
on
20 January 2021
Won
Monetary / Cash Compensation
on
20 January 2021
Raffall™ - The SAFE way to enter raffles & prize competitions online!
Watch the video to see why everyone trusts competitions hosted on Raffall