Enter Raffle to Win TREAT YOUR STREET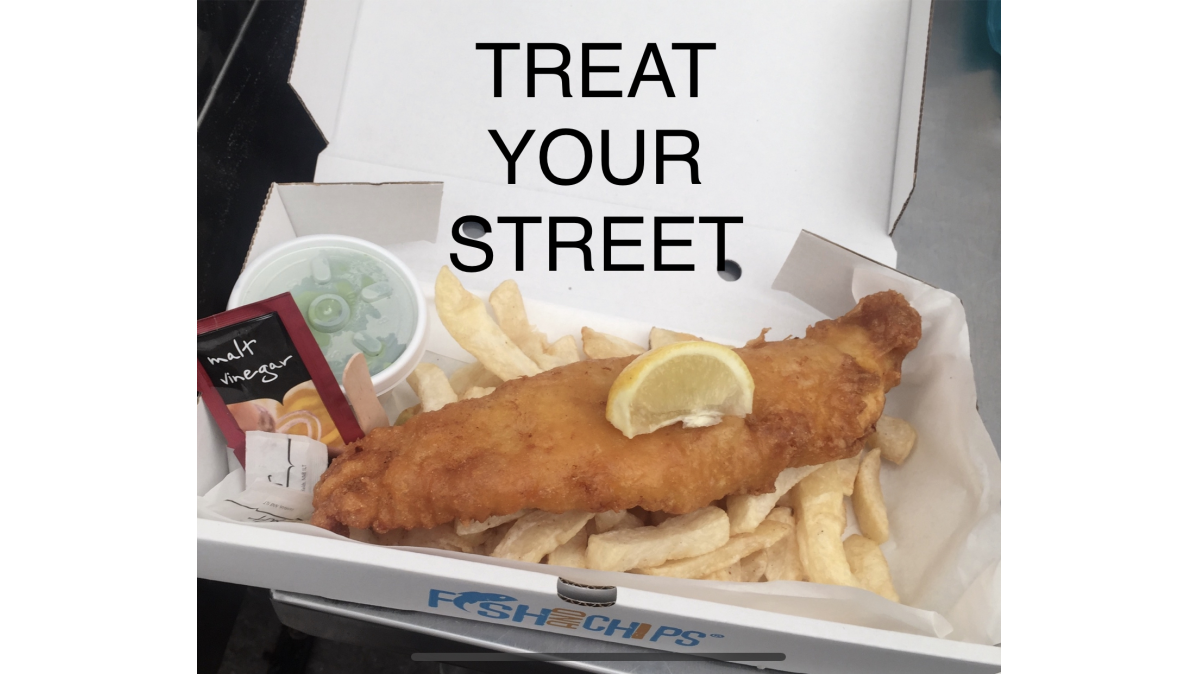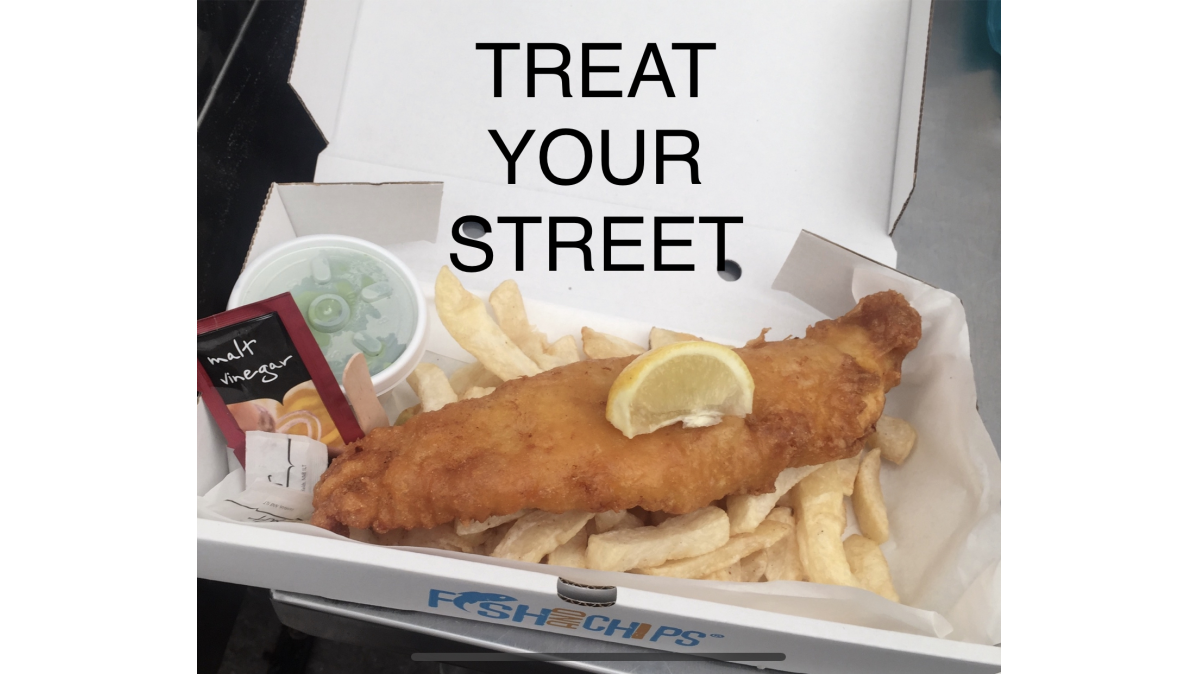 WELCOME TO TREAT YOUR STREET FISH AND CHIPS RAFFEL IN THESE DIFFICULT TIMES WE HAVE HAD AND ARE STILL GOING THROUGH WHAT WOULD BE MORE BETTER THEN GIVING YOUR FAMILY OR FRIENDS A FISH AND CHIPS MEAL TO ENJOY FOR FREE. HOW PROUD WILL YOU BE TO OFFER THIS TO YOUR FAMILY, FRIENDS OR COLLEGES PLUS YOU GET TO CHOOSE A CHARITY OF YOUR CHOICE TO RECIVE A £100 DONATION. ALL FOR A PRICE OF A PORTION OF CHIPS FOR JUST £2 YOU CAN WIN YOUR COMMUNITY 100 PORTIONS OF FISH AND CHIPS MEAL FRESHLY COOKED FROM MY MOBILE VAN
WELCOME TO TREAT YOUR STREET FISH AND CHIPS RAFFEL THERE WILL BE 600 TICKETS AVAILABLE AND WHEN THEY ARE ALL GONE THE INDEPENDENT ONLINE RAFFEL COMPANY WILL AUTOMATICALLY DRAW THE WINNER AND THEN CONTACT YOU DIRECTLY FOLLOWED BY MYSELF, I WILL THEN ARRANGE ALL THE DETAILS WITH YOU, DESTINATION, WHERE TO PARK, DATE AND TIME WITHIN 2 WEEKS FROM THE DRAW DATE. YOU THE WINNER WILL HAVE A TIME SLOT OF 90 MINUETS FOR YOUR CHOSEN ONES TO COLLECT THERE MEALS, YOU THE WINNER WILL THEN BE THE PROUD OWNER OF 100 MEAL VOUCHERS TO GIVE TO WHOM YOU PLEASE IN YOUR COMMUNITY, WETHER ITS FRIENDS AND FAMILY IN YOUR AREA OR AN OFFICE OR FACTORY LUNCH TREAT. THERE WILL BE A CHOICE OF COD, JUMBO BATTERED SAUSAGE OR VEGETABLE SPRING ROLLS, WITH CHIPS AND A CHOICE OF MUSHY PEAS OR CURRY SAUCE. THIS IS FOR THE AREA WITHIN THE DISTRICT OF NORFOLK UK ONLY. PLEASE DO RESPECT THE GOVERNMENT GUIDANCE AND KEEP TWO METERS APART, DO NOT ENCOURAGE POEPLE TO TRAVEL OR DRIVE FROM WHICH IT MAY GET THEM TO BREAK THE GUIDANCE AND RECIVE A FINE FROM THE LAW. GOOD LUCK ALL AND I WILL BE SEEING YOU THE WINNER SOON WITH SOME DELICIOUS FRESHLY COOKED FISH AND CHIPS.
Thursday, 25th February 2021 at 23:45 or when the last ticket is sold (whichever comes sooner)
If the host fails to provide a prize, the winners will receive a share of the compensation amounting to 75% of all ticket sales.
All compensation payments are guaranteed and paid directly by Raffall.
Won
TREAT YOUR STREET TO FISH AND CHIPS
on
25 February 2021
See why people trust competitions hosted on Raffall