Enter Raffle to Win Prize Pub & Fastfood Takeaway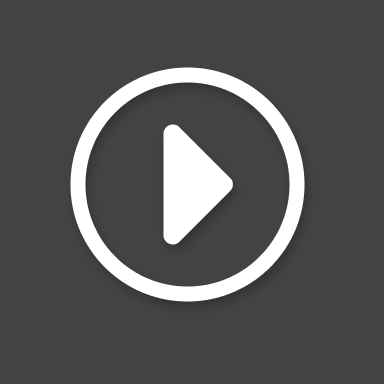 WOULD YOU LIKE TO WIN A PUB, FAST FOOD TAKEAWAY & LIVING ACCOMMODATION ALONG WITH £15,000 ……. ALL OF THIS WILL BE COMPLETELY MORTGAGE & FINANCE FREE!!! HAVE YOU ALWAYS LIKED THE IDEA OF BEING YOUR OWN BOSS OR TAKING A CHANCE ON SOMETHING NEW?? NOW IS YOUR CHANCE. We are delighted to offer 1 lucky person the opportunity to win the fantastic prize of a Pub, Fastfood Takeaway & Living Accommodation. You win 2 full functioning profitable businesses in Lower Kilmacow, South Kilkenny but we're also giving £15,000 to stock the businesses or make any changes to put your own stamp on things all while supporting the Solas Cancer Support Centre, who will receive 10% of Tickets Sold. Over the past 12 months we have fought the pandemic like everyone else between lockdowns and restrictions but privately I have fought my own battle with Cancer. Thankfully, I have come out fighting and wanting to enjoy my life more than ever. We are looking forward to moving forward with a new chapter in our lives while also giving someone the chance to start a new chapter in their life mortgage free. It's a win/win all round as we are donating 10% of all tickets sold to the Waterford Solas Cancer Support Centre. When Seamus received his diagnosis, they were on hand to offer us the endless supports in all shapes and sizes available to us. We have also seen from our friends the different services this Centre offers cancer sufferers and their families from all over the South of Ireland. We have been lucky ourselves to have had the chance to own these businesses for over 6 years and I can say we will be handing over the reins with very fond memories that these were some of the best years for us as well as the gang full of friends we're lucky to have made along the way. For us though now is the time to begin the next chapter and bid farewell to the Pub & Fast-food business that we have built and pass it onto one lucky winner.
PUB & FASTFOOD TAKEAWAY & LIVING ACCOMODATION OVERHEAD WITH £15,000 CASH Pub & takeaway located in Lower Kilmacow, just 10 minutes from Waterford City. This would be a fantastic chance for someone who has always wanted to be their own boss without the financial risk usually associated with taking the plunge and starting your own business. PUB Very profitable functioning business with valid licence included. The pub features a main front bar area which is most used. Here we have a fabulous wood fired stove to create a cozy atmosphere. In the front bar we have 2 large TVs for all sporting occasions also. Off the front bar there is a dart room with 2 Dart boards. Then there is a link corridor to the back area which houses both the function room and the pool room. The pool room is home to the pool table and our juke box and gaming machine. The Function room is located at the very back of the premises with an entrance route available through the bar or from an external door located at the side of the building. FASTFOOD TAKEAWAY The takeaway is located right beside the pub with its own entrance or a staff route if required through the pub. The takeaway holds a top of the range set up. We always pride ourselves on freshly cooked food and therefore have built a very good trade in the area. The takeaway comes fully equipped with fryers, pizza conveyor ovens, hennypenny chicken fryer as well as fridges and freezers. There is also a fully kitted out potato prep area as we chip all our potatoes ourselves. LIVING ACCOMODATION Above the pub there is currently a two-bedroom apartment ready to live in. It contains a kitchen/sitting room, shower bathroom area & 2 double bedrooms. There is a middle floor that has room for a 3-bedroom development – its currently stripped back and ready to work on as we were going to redevelop this for ourselves. So, there is plenty of room to expand the current living quarters if you wish to. EXTERNAL There is a back yard with gated entrance and there is also a car park to the side of the takeaway & pub with off road parking
Monday, 13th September 2021 at 18:00 or when the last ticket is sold (whichever comes sooner)
10% of the host's revenue goes directly to:
Solas Cancer Support Centre
Registered Charity No. CHY 15280
If the host fails to provide a prize, the winners will receive a share of the compensation amounting to 75% of all ticket sales.
All compensation payments are guaranteed and paid directly by Raffall.
Won
Pub, Fast food Takeaway & Living Accommodation
on
13 September 2021
Raffall™ - The SAFE way to enter raffles & prize competitions online!
Watch the video to see why everyone trusts competitions hosted on Raffall