This competition has ended
All tickets are now being verified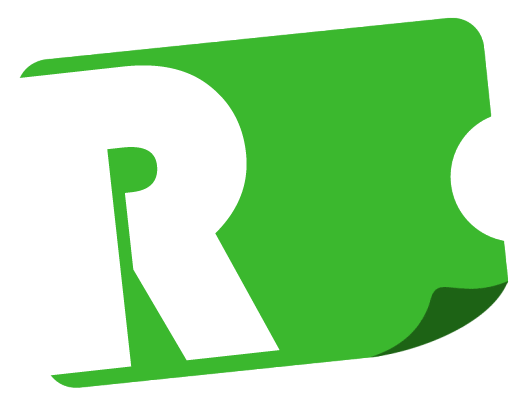 The draw will take place shortly...
The draw has been made!
scroll down for winners
Enter Raffle to Win
an Animatronic Bird Puppet!
| | | |
| --- | --- | --- |
| Hosted by | UK | 3 raffles • 8 winners |
Raffle Summary
The prize is a Talk-Tech Remote Control Animatronic Puppet Stand. This has a value of £1500.
These are built by Brian, a film and TV prop maker with over 30 years of experience in animatronics.
Together we created the Talk-Tech Remote Control Animatronic Puppet Stand.

Prize supplied by www.magicalpuppets.co.uk

Prize 1
Remote Control Animatronic Bird Puppet Stand
We use the best equipment available – namely commercial grade, high output servos with metal gears which treated properly will give you many years of service without any need for repairs. The servos are way more powerful than are needed for the puppet stand and can take pretty rough handling, but you can be assured that we have a 2 working day replacement service when needed.
Many professionals have been impressed with the build quality. Not only of the animatronics but also the stand itself. You wouldn't think it, but the pole incorporated in the stand is made from 4 components – wood, aluminium, Teflon and a plastic covering. This gives a very smooth operation.

Movements – We wanted more than head left & right and mouth movement, so our Talk-Tech stand also has a head up and down action. This means the puppet can nod yes in agreement to questions and also move their head in a complete circle when used in conjunction with the left & right movement.

Programmable – Our puppet stands are not programmable but please bear in mind the Axtell one is only programmable to do the left and right head turn and mouth. Ours has much more movement.
Also bear in mind, during a pre-recorded programmed script there is no room for change should something unexpected happen.

Operation – Because of the extra movement we've had to use a standard remote-control transmitter and therefore it's not suitable for use onstage to control the puppet. It is ideal for where the operator is hidden – either in the wings or at the back of the crowd when working outdoors. When I got my first animatronic puppet I also bought small wireless cameras which linked to a monitor. My plan was to be hidden away in a separate room. However, this isn't a great idea. If a child grabs the puppet or there is another emergency, you cannot get there quick enough! Nevertheless, if working with an assistant, this can easily be done by you if you like. Most of my work is at events where I am at the back of the crowd watching – hidden in plain sight! Even though I am talking into a head mic I am very rarely spotted. And when I am it is usually by a parent who will approach me and tell me their child is at the front and could the puppet please say hello to them – they get a shock when the puppet knows their name! I've had such fun over the years bantering with children and adults and often the parents in the know look at you when the children make funny comments to see MY reaction! On the odd occasion an older child spots me I just put my finger to my lips and they keep the secret for the younger ones.

In the video at the Nursery I am using a secret listening device which is also included in the prize package.

Of course, with a partner hidden offstage you can do your own double act with the puppet.

Along with your Talk-Tech Remote Control Animatronic Puppet Stand you have your choice of 6 bird puppets (see photos) so you can get started straight away! These are designed to be interchangeable and you can also use your own suitable (bottom entry) puppet.

Warranty - The servos come with a 3-month warranty and the transmitter has 12 months.
We offer a 2 working day turnaround on servos should it be needed.

UK delivery included - International delivery extra at cost.

Delivery / Collection
UK delivery included
Collection available from Newcastle upon Tyne
Prize 2
Double Your Money Back!
Get double your money back!
If you bought one ticket get £10 back, two tickets £20 back, four tickets £40 back.
Delivery / Collection
International delivery included
Collection available from Northumberland
Prize 3
2 Gorgeous Mice Puppets
2 Gorgeous Mice Puppets!
These are brand new hand puppets made by Folkmanis and Trudi.

UK post included
International at cost
Delivery / Collection
UK delivery included
Collection available from Seaton Delaval
Charity Donation
5% of the host's revenue goes directly to:
Macmillan Cancer Support
Raffall Guarantee
If the host fails to provide a prize, the winners will receive a share of the compensation amounting to 75% of all ticket sales.

All compensation payments are guaranteed and paid directly by Raffall Limited.

Won
Remote Control Animatronic Bird Puppet Stand
on 07th July 2020
Absolutely over the moon jumped off My seat when my name was announced ! Thank you so much x
Won
Double Your Money Back!
on 07th July 2020
Martin was in touch very quickly after I had won 2nd prize. An enjoyable experience and I'm delighted to have won. Thank you!
Won
2 Gorgeous Mice Puppets
on 07th July 2020
Yay! Wonderful news. This has brightened a dull day. Thank you so much Martin ???