Enter Raffle to Win NEW ARCADE MACHINE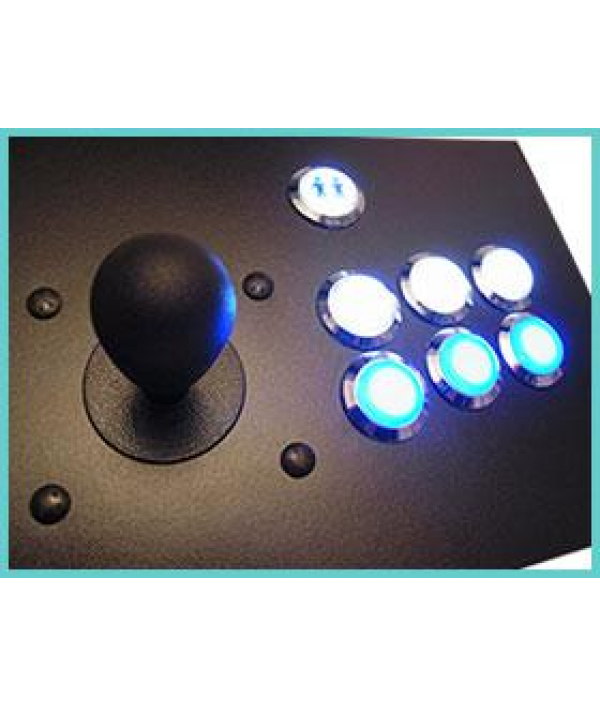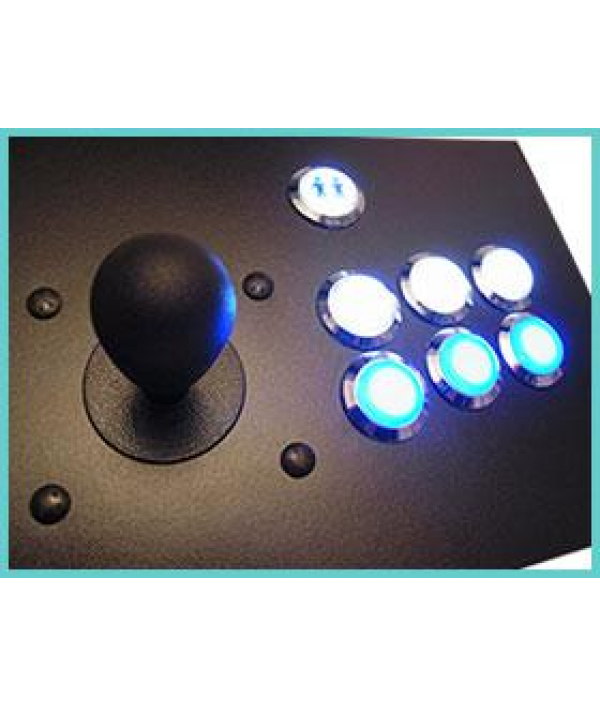 Raffle Summary
AMAZING BRAND NEW ARCADE MACHINE - GT60 Stand-Up Arcade Machine INCLUDING ILLUMATED BUTTONS AND FULL GRAPHICS OF YOUR CHOICE!
1 Prize
12 MONTH WARRANTY | FULLY CUSTOMISABLE GRAPHICS | ILLUMINTED BUTTONS PLAY YOUR FAVOURITE RETRO-CLASSIC ARCADE GAMES VERY COOL ACCESSORY FOR YOUR HOME, OFFICE OR GAMES ROOM The GT60 stand-up is a superb arcade games machine that plays 60 legendary arcade games. Featuring titles such as Pac-Man®, Space Invaders®, Dig Dug®, Frogger® and Donkey Kong® you can play your favourite classic games all on one amazing arcade machine. ALL THESE 60 GAMES INCLUDED ON YOUR ARCADE 1. 1942 21. Gun Smoke 41. Pac-Man Plus (Fast Mode) 2. 1943 22. Gyruss 42. Pengo 3. 1943 23. Hustler 43. Phoenix 4. Amidar 24. Jumping Jack 44. Pinball Action 5. Arkanoid 25. Juno First 45. Pleiads 6. Bomb Jack 26. King & Ballon 46. Pooyan 7. Burger Time 27. Ladybug 47. Qix 8. Centipede 28. Mappy 48. Scramble 9. Congo Bongo 29. Millipede 49. Shao-Lin's Road 10. Crush Roller 30. Moon Cresta 50. Space Invaders 11. Dig Dug 31. Mr Do 51. Space Panic 12. Dig Dug 2 32. Mr Do's Castle 52. Super Breakout 13. Donkey Kong 33. Ms PacMan 53. Super Cobra 14. Donkey Kong 3 34. Ms Pac-Man (Fast Mode) 54. Super Pacman 15. Donkey Kong Junior 35. New Rally X 55. Tank Battalion 16. Frogger 36. Pacman 56. The End 17. Galaga 37. Pac-Man (Fast Mode) 57. Time Pilot 18. Galaga (Rapid Fire Mode) 38. Pacman Jr. 58. Van-Van Car 19. Galaga 3 39. Pac-Man Jr. (Fast Mode) 59. Xevious 20. Galaxian 40. Pac-Man Plus 60. Zaxxon So easy to use – turn on, select a fav and you're in the game The GT60 arcade cabinet is so simple to use - just plug into your power source, wait for load up and you're almost ready to go. Once loaded, you'll find yourself in your games selection menu. CUSTOM GRAPHICS Love the elegant black finish of the machine or would you prefer some high quality custom designed graphics upgrade around the screen and under the control panel? Just ask and we'll be happy to advise you - we can do almost any custom graphics that you would like including personalisations and individual arcade game graphics. GT Stand-Up Basic Graphics = Marquee, around screen and below panel. From here you choose your favourite arcade games using the 1 player or 2 player button, and that's it you're off playing all the greats! It really is that easy... Our GT60 cabinets come with a full 2-player gaming experience on a turn-by-turn basis allowing you to set high scores for your family/friends to try to beat. The GT cabinets also automatically save all your high scores so the challenge is never over. Arcade Machine Type: Classic Stand-Up Arcade Machine with Full 2-Player Gameplay Number of Games: 60 Classic Arcade Games Games Type: 80s Arcade Classics GT Cabinet Dimensions: Height – 170cm/67 inches, Width – 56.5cm/22 inches, Depth – 64cm/25 inches, Weight – 75kg/165 lbs Additional Features: Full 2-Player Gaming, 60 of the best 80s Arcade Games, Classic Square 19" Screen, Good Quality Sound System and Unrivalled UK Support. GT Features: Play 60 of the Greatest Classic Arcade Games FREE CUSTOM MARQUEE INCLUDED Full 2-Player Retro Arcade Gaming Arcade Joystick + 3 Buttons per Player Black Finish with Stylish Chrome Trim 19" 4:3 HD Screen + Arcade PC System Handmade in the UK to Highest Standard So Simple to Use – Just Plug and Play High Scores Saves Keep Challenge Ongoing Unlimited Phone/Email Tech Support Free Mainland UK Pallet Delivery Included Full 12 Month Parts and Labour Warranty The GT60 upright arcade machine has an amazingly sleek look with its suave black finish and stylish chrome edging coupled with an incredible build quality in comparison to any other machines in its price range. All GT machines are backed by a 12-month back-to-base warranty with parts/labour included as free with this system. With all GT arcade machines you get unlimited phone/email support so you can be confident that you will always get help if required. Over 95% of enquiries can be arranged on the phone by either talking you through or remotely accessing your system with your permission. You are paying for the hardware and associated work, all access to games is provided as free. Some games may require internet connection. Delivery is usually within 2-3 weeks from order confirmation although this can often be sped up or extended to accommodate your plans so please don't hesitate to ask. With pallet delivery, we advise you to have at least 2 able-bodied people at the delivery point to unpack and position the cabinet at your location. Overseas or 2-man delivery options are available for an extra charge so please get in touch for a quote if required.

Delivery / Collection

UK delivery included
Raffle Ends
Thursday, 25th November 2021 at 08:36 or when the last ticket is sold (whichever comes sooner)
Raffall Guarantee
If the host fails to provide a prize, the winners will receive a share of the compensation amounting to 75% of all ticket sales.
All compensation payments are guaranteed and paid directly by Raffall.
Won
GT-60 STAND UP ARCADE BRAND NEW | WITH FULL ACCESSORIES
on
25 November 2021
Raffall™ - The SAFE way to enter raffles & prize competitions online!
Watch the video to see why everyone trusts competitions hosted on Raffall