Enter Raffle to Win @SuperbVillaBarcelonaSpain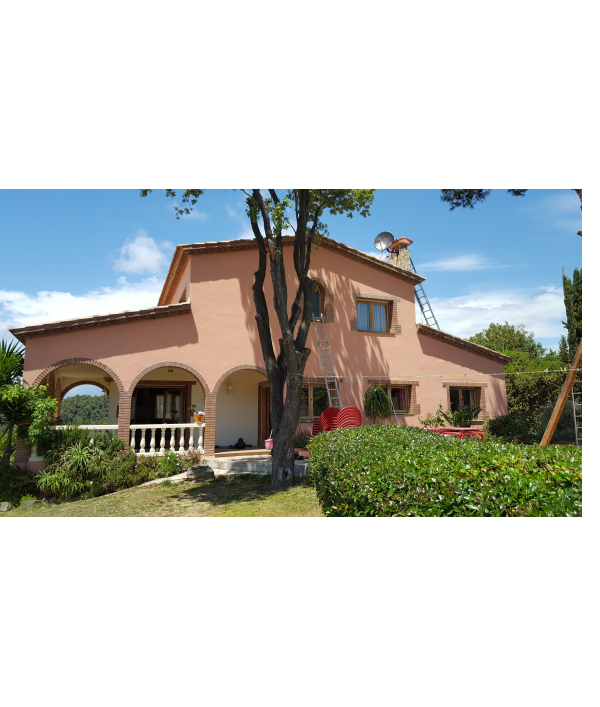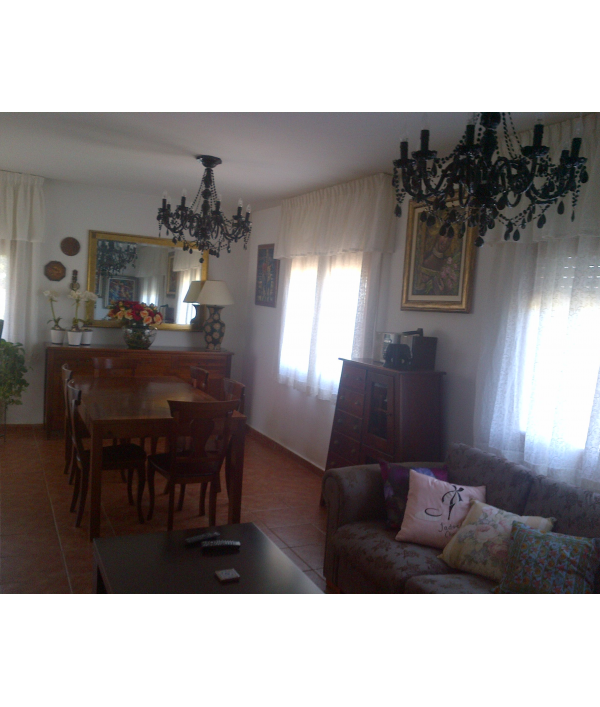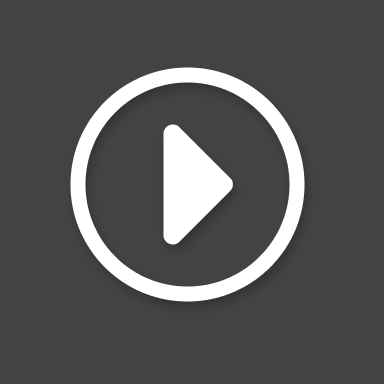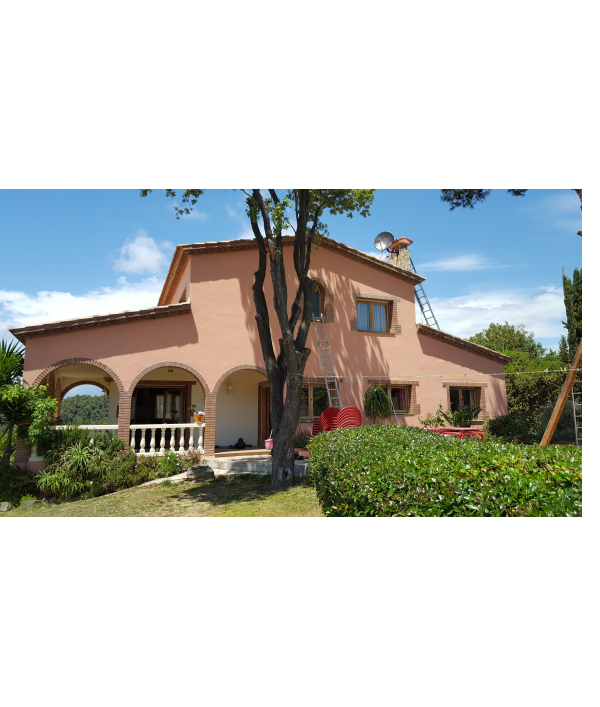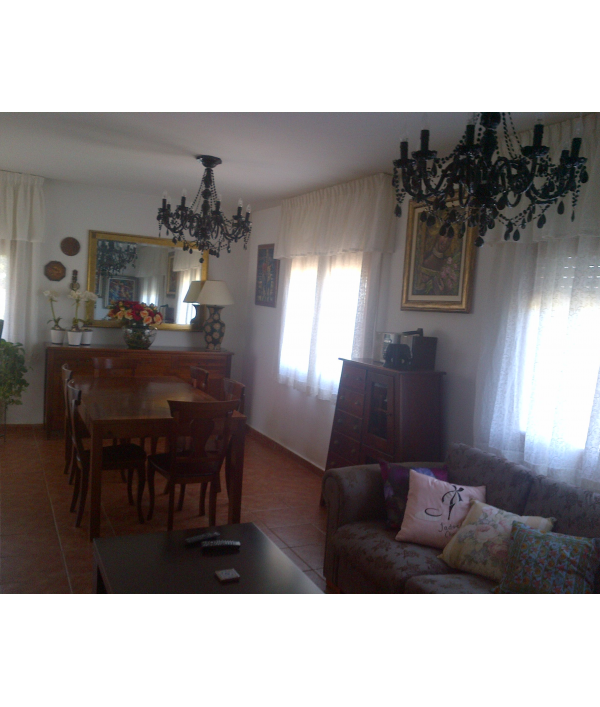 Raffle Summary
Spanish Holiday Villa, Rent it (average 1600 euro per week after tax), live in the whole house, or live in house rent apartment, live in apartment rent the house. Live in apartment Airbnb© the house, massive potential earnings, and free holidays. Spanish Villa, (Masia, traditional Catalan house) Construction area total 314 m2. Plot area 1008 m2, valued at 750,000 euro. Traditional Spanish Masia, with Apartment, situated in Santa Susanna on the Mediterranean coast of Cataluña Spain, 55 kilometres north of the city of Barcelona. With the raffle set to end Sunday, 29th November, 2020 @ 22:00, the lucky winner should be able to complete all the paperwork and get the keys before 2021! For your chance to win, tap the 'Enter' button below and this incredibly unique Spanish property could be yours for just £9, about the same as a couple of Big Mac meals! The raffle is 100% genuine and being hosted on a trusted platform making it completely safe for everyone to participate. Upon winning the prize, the title transfer of the house will go through an local Barcelona solicitor and the ticket revenue will be transferred from Raffall to the solicitor's client account by international money transfer. The solicitor will make sure that upon completion, the winner will receive the property free from debt or encumbrances. All legal costs for title exchange of the property will be taken care of by the host. NOTE The transfer of title will require the winner to appear in person in Barcelona to sign the relevant documents as required by Spanish Law. The images are an exact representation of the property you will receive. If in the event the ticket quota isn't met, Raffall will pay the winner 75% of the ticket revenue and the original owner will keep the property and receive nothing. GOOD LUCK TO EVERYONE and please keep sharing so that someone can have an amazing start to 2021!
1 Prize
Superb Spanish Villa with Sea & Mountain Views. Located in Santa Susanna village, on the Mediterranean coast, 55 kilometres from the city of Barcelona. Traditional Spanish Masia Constructed 2000 Floor area 314 m2. Plot area 1008 m2, valued at 750,000 euro. Main House: 239 m² Ground Floor: Entrance hallway through front door, 1 double bedrooms, 1 bathroom, 1 kitchen with double patio doors to balcony side and rear, 1 living/dining room with access through double patio doors to outside balcony rear and end, 1 utility room., Living room has open log solid fuel fireplace (Chimenea). Full oil fired central heating, entrance hallway is half tiled, Kitchen half tiled, Bathroom Fully tiled, all floors tiled. Rounded Stairway to upper floor, and down to lower floor (Apartment). Upper floor Landing, 3 double bedrooms, 1 bathroom, bathroom is fully tiles, all floors tiled. Apartment: 75 m2 (lower floor), Kitchen, living/dining room, bathroom, 2 double bedrooms, entrance from stairs from main house, garage, and own front door. . Garage: suitable for large vehicle, with Central Heating Oil Tank 1000Ltr, up and over door, and kitchen entrance door to downstairs apartment. Driveway has room for car, with double gates onto the road. Garden: Swimming Pool 8mX4m 2m deep end. Furnished Bar with views to the coast, crazy paving patio, brick built tiled BBQ with sink and pizza oven (chill out area). Pool house, with changing room and shower, downstairs lighting system and pool filters, (pool has piping for solar heating, but not fitted), balustrades to sea view and there is a small vegetable garden area, behind the Arches of the Garden, with gate and steps leading to it. 2 Cherry trees, 1 Olive tree, 1 Peach tree, all bearing fruit Plus 1 pine tree, 1 mimosa tree, and 2 Oak trees, Swimming Pool Lighting, Tree Lighting, Arches have lights Stairs up to house all have lights, hence the name of the house is Los Farollitos (the little garden lights). Santa Susanna Village is a country village, very quaint quiet and rural, local farms actually butt up to the village centre, Local doctors Clinic in the village plus the Ayuntamiento (Local Council Building) in the centre of the village the Santa Susanna of the Tourists is on the coast and joins onto Malgrat Village to the north, between Santa Susanna and Pineda, the village to the south, there is only farm land, Santa Susanna is known as the "Golden Kilometre". Local Amenities, AstroTurf Full size football ground for local club, Public Swimming pool, Tennis courts, etc., Village Church, 24-hour Veterinary Hospital, Local Main Hospital is in Callela, 10 minutes' drive. Local Discotheque is on the main highway (national II, NII) far from the village centre Carrefour Supermarket

Delivery / Collection

Collection only
Raffle Ends
Sunday, 29th November 2020 at 21:00 or when the last ticket is sold (whichever comes sooner)
Raffall Guarantee
If the host fails to provide a prize, the winners will receive a share of the compensation amounting to 75% of all ticket sales.
All compensation payments are guaranteed and paid directly by Raffall.
Won
Superb Spanish Villa with Sea & Mountain Views
on
29 November 2020
Raffall™ - The SAFE way to enter raffles & prize competitions online!
Watch the video to see why everyone trusts competitions hosted on Raffall